By Evert P. Botha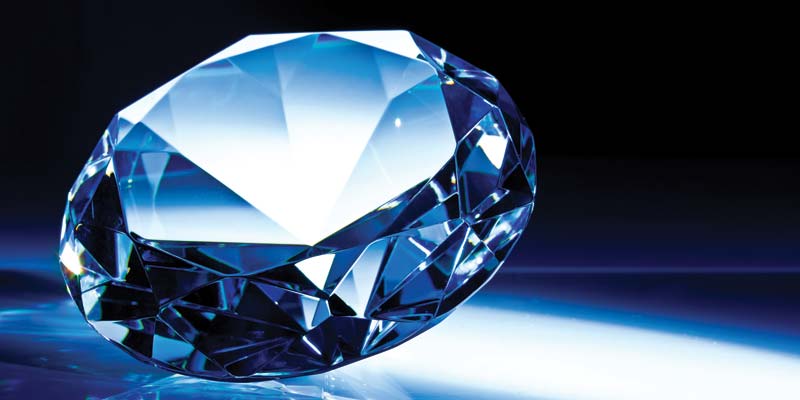 Speak to anyone in the trade, and you will find jewellers from Victoria to Halifax are having a tough time adjusting to a new kind of normal. By that, I mean an apparent lack of 'affordable' diamonds. I use single quotation marks, as the word 'affordable' in the jewellery industry these days is a very broad, misused, misrepresented, and dare I say, misunderstood descriptive, especially when we're talking about diamonds and diamond prices.
Pricing woes
It's been a challenging year for many manufacturers, as the cost of rough diamonds continues to rise. Some sightholders even opted out of goods offered at De Beers' March sight, with the mining company reducing prices at its May sight by an average of three per cent. The price of polished diamonds has been depressed (to say the least) and overall costs of doing business continue to escalate, particularly in the key manufacturing and trading centres abroad.
Back home, we've seen some of Canada's longest established companies forced into liquidation, resulting in former competitors now distributing their lines, let alone the fact more and more jewellery manufacturers and brands are opening their own boutique locations or concept stores, effectively becoming competitors to their own dealers. In addition, more overseas manufacturers are setting up direct relationships with jewellers, putting pressure on importers, dealers, and traders to up their game substantially to remain competitive in an ever-changing landscape. I've lost count of the number of times I have received calls from jewellers looking for diamonds in certain price brackets, which often turns out to be less than half the cost of the prevailing list price.
Add to the mix Canada's currency woes. Between July 2014 and March 2015, the loonie depreciated 21 per cent against the U.S. dollar, and despite some positive gains in the short term, Scotiabank's economists are forecasting it to end the year at around $0.79. So even with this rollercoaster ride continuing into the foreseeable future, one thing remains certain: regardless of provenance or grade, your diamonds cost about 20 per cent more than they did a year ago. Gone are the days of parity—hello forward-buying and planning, all while banks and foreign exchange brokers charge service fees and commissions that eat into your profit.
Unsatisfied with certain diamond lists many consider out of sync with the cost of rough, some dealers, manufacturers, and traders have bumped up their asking prices substantially, even to full list price.