50 shades of J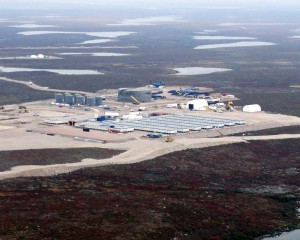 The diamond supply pipeline has become tainted with swarms of 'peacocks' from manufacturing centres in India and Israel. Despite tough economic sanctions on Zimbabwe enforced by Canada and the United States, these greenish and inexpensive goods are available at steep discounts and often priced in line with their Russian, Canadian, and Botswanan equivalents, further tainting the supply. The price of Canadian-mined goods has been holding (and rising) steadily. For consumers intent on buying conflict-free diamonds, the premium is worth paying. Who knows? Perhaps some of it may make it back into the coffers of the Ontario government.
With very few mines beyond our shores coming online in the next five years, diamond manufacturers have been bracing themselves for a time when the demand for rough exceeds supply. This is welcome news for Canada's mining and exploration projects.
Currency fluctuations aside, we can all agree on one thing: a masterfully cut, accurately graded diamond is always going to outshine a lesser stone. Yet, in addition to presenting product in a skilled and knowledgeable manner, you need to connect with your clients' narrative, their moments, and their memories (which these days are likely broadcast on social media). For a client who is prepared to spend a substantial amount of money on a piece of jewellery, remember that nothing matches the experience of spending time with a qualified, polished diamond professional. There's only so much they can glean from the Internet. Shine on!
* Both Gemological Institute of America (GIA) and American Gem Society (AGS) Laboratories refer to diamond grading documents as reports, rather than certificates or 'certs.'
Evert P. Botha is chief operating officer (COO) of Embee Diamonds in Prince Albert, Sask., a family-owned atelier specializing in cutting and polishing high-performance diamonds. Botha can be reached via e-mail at ideal@embeediatech.ca.