Staying a step ahead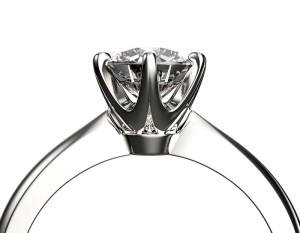 Understanding the different cut grades and grading systems is an integral part of the continued education of jewellery professionals. As a diamond manufacturer, I expect any of our customers or their team members to have, at the very least, a working knowledge of diamond grading essentials. With the wealth of information available on the Internet, it is time for independent jewellers to start effectively communicating their credentials and knowledge, and reclaim their position of authority when it comes to diamonds.
That's one of the reasons diamond e-tailers are opening their own boutiques. Customers want to see, touch, and compare various diamonds. With all the advances in precision diamond cutting and polishing, as well as accurate diamond grading, consumers still need you to show them the difference.
So what's a retailer to do? Invest in the five (or more) diamonds you need to have a complete master set so that when your customer walks through the door to look at diamonds, you're equipped with the necessary tools to explain and illustrate colour and clarity. A selection of cubic zirconia will never match the experience of looking at the real thing. Even as consumers wade through lists of virtual inventory and dynamic visuals, they still crave a professional presentation. It is up to you and your key diamond suppliers to keep a range of sizes on hand to ensure your customers are not disappointed.
Your diamond sales pitch needs to be amazing—nothing less. If you haven't developed your very own framework for these presentations—or for selling diamonds—you've already missed the boat.
Seasoned jewellers are learning the advantages of trading diamonds with customers (i.e. upgrades) or purchasing diamonds off-the-street. This ever-growing 'mine' ensures a steady supply of stones at prices pretty much dictated by you. Many of these diamonds (assuming they carry accurate grading reports) can be resold immediately, or in a lot of cases, sent to a trusted diamond cutter to be repaired or recut to maximize their value.