Taking design to another level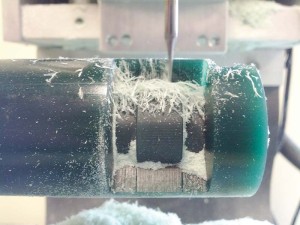 As jewellery manufacturing technology continues to transform the industry, jewellers are increasingly wondering if they should be modernizing their own workshops. Experts say the technology, which is becoming more affordable, has the potential to increase productivity, save money, improve quality, expand businesses, and inspire advanced design. Yet, it's not for every retailer and can come with a daunting learning curve for those who aren't computer savvy.
Michael DaCosta of Toronto's Fortunes Fine Jewellers purchased a laser welder and rapid prototype machine nearly a decade ago and has never regretted the $100,000-plus investment, although it would be significantly less today. "It's definitely been very helpful in allowing us to explore things we couldn't have done so easily before," he says.
DaCosta points to his 'HarmonyPhi' collection as an example of work that would be impossible without CAD/CAM. The intricate pieces, which are selling around the world, feature fine spirals inspired by nature. "It would be very nearly impossible to do it by hand," he adds.
A rapid prototype machine excels when it comes to creating pieces that require extreme geometric accuracy, DaCosta explains. The software allows a designer to make a single piece and then flip it to create a mirror image. Repeating a design is effortless, and avoids the challenge of trying to reuse wax moulds that can distort, he explains.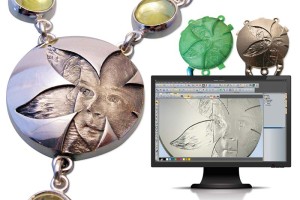 At DaCosta's store, employees use the laser welder every day, which makes the initial price tag worthwhile. He advises jewellers to honestly evaluate if they do enough work to justify the cost of the machinery in their own operation. "You get the most money out of things if you use them regularly," he says.
Plunkett agrees, adding retailers start to gain efficiency with multiples in the case of rapid prototyping.
If a business is only doing two or three special orders a month, it's likely not worth the investment, says Apel Camgozlu at Mary Jewellery & Lapidary Co. However, if a jeweller is doing custom work daily, buying their own equipment, whether it's a laser welder or casting machine, can maximize profits.
"If you are in this industry, you want to be able to make money from all aspects of it," says Camgozlu, adding the current economy demands jewellers be innovative in finding ways to be cost-effective with their design processes. "With the way the market is right now, everyone is trying to keep their money to themselves."
Sending out a piece for work can be costly and waste time, he says.
"Competition is as fierce as ever," agrees Plunkett, adding more jewellers want to offer all services in-house to maximize profits and quality. "This allows them better control of their turnaround time."