Is it time to add manufacturing technology to your store?
February 1, 2013
By Nicole MacIntyre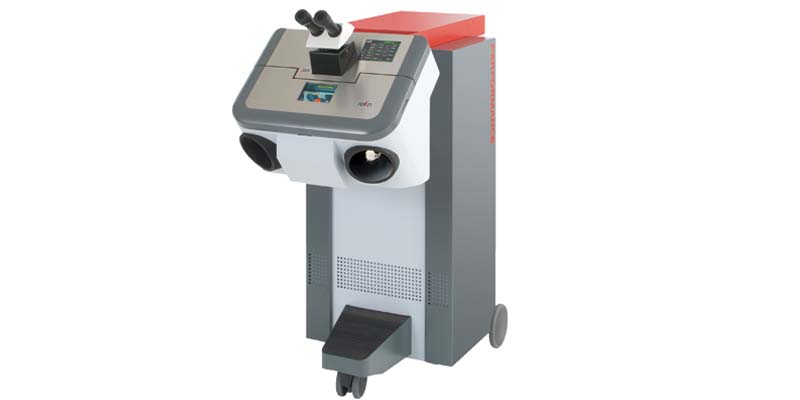 Sean Plunkett often finds himself having the same friendly argument at trade shows when he represents ArtCAM.
Inevitably, a jeweller will stop by to check out the computer-aided design and manufacture (CAD/CAM) software program and argue they could make a piece faster by hand.
Plunkett, the sales manager for the company's North America division, doesn't disagree, but also asks what would happen if a jeweller had to produce duplicates of a custom design. Say, for example, the coach of a sports team ordered a ring. Once displayed on his hand, the piece caught the interest of the players and soon, everyone on the team wanted their own version with their unique player number. "You would have to start from scratch with every ring," says Plunkett.
Imagine instead being able to make small changes to the original design on a computer, he tells potential customers. "The time savings can be extreme."
Taking design to another level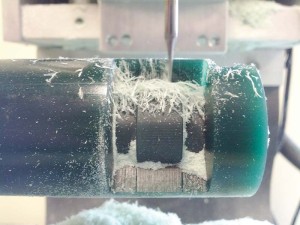 As jewellery manufacturing technology continues to transform the industry, jewellers are increasingly wondering if they should be modernizing their own workshops. Experts say the technology, which is becoming more affordable, has the potential to increase productivity, save money, improve quality, expand businesses, and inspire advanced design. Yet, it's not for every retailer and can come with a daunting learning curve for those who aren't computer savvy.
Michael DaCosta of Toronto's Fortunes Fine Jewellers purchased a laser welder and rapid prototype machine nearly a decade ago and has never regretted the $100,000-plus investment, although it would be significantly less today. "It's definitely been very helpful in allowing us to explore things we couldn't have done so easily before," he says.
DaCosta points to his 'HarmonyPhi' collection as an example of work that would be impossible without CAD/CAM. The intricate pieces, which are selling around the world, feature fine spirals inspired by nature. "It would be very nearly impossible to do it by hand," he adds.
A rapid prototype machine excels when it comes to creating pieces that require extreme geometric accuracy, DaCosta explains. The software allows a designer to make a single piece and then flip it to create a mirror image. Repeating a design is effortless, and avoids the challenge of trying to reuse wax moulds that can distort, he explains.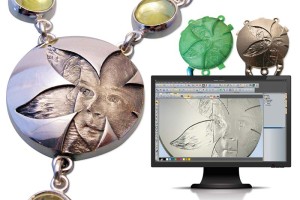 At DaCosta's store, employees use the laser welder every day, which makes the initial price tag worthwhile. He advises jewellers to honestly evaluate if they do enough work to justify the cost of the machinery in their own operation. "You get the most money out of things if you use them regularly," he says.
Plunkett agrees, adding retailers start to gain efficiency with multiples in the case of rapid prototyping.
If a business is only doing two or three special orders a month, it's likely not worth the investment, says Apel Camgozlu at Mary Jewellery & Lapidary Co. However, if a jeweller is doing custom work daily, buying their own equipment, whether it's a laser welder or casting machine, can maximize profits.
"If you are in this industry, you want to be able to make money from all aspects of it," says Camgozlu, adding the current economy demands jewellers be innovative in finding ways to be cost-effective with their design processes. "With the way the market is right now, everyone is trying to keep their money to themselves."
Sending out a piece for work can be costly and waste time, he says.
"Competition is as fierce as ever," agrees Plunkett, adding more jewellers want to offer all services in-house to maximize profits and quality. "This allows them better control of their turnaround time."
Shifting gears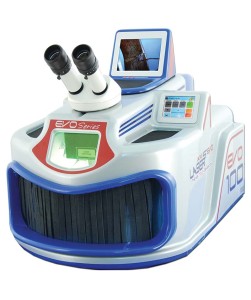 There's also the potential for new business opportunities. Camgozlu notes that with a laser welder, jewellers can do work that wouldn't be possible with a torch, such as fixing eye glasses.
Even repairs that are possible with traditional methods take a fraction of the time with a laser welder, says Daniel Kundakci at European Design Jewellery.
"The laser welder more than pays off the initial investment," he says. "The time and money saved… is incredible."
John Tufenkjian, president of Sassounian Montreal, says most jewellers looking to buy an entry-level rapid prototype machine are making anywhere from three to five custom pieces a week. With service bureaus charging up to $150 for each job, a $24,000 machine can pay for itself in about a year.
Although the interest is there, Tufenkjian says, jewellers of all ages seem to resist technology, preferring instead to do things old-school. It's a mindset he says he encounters all the time. He is quick to point out, however, those who embrace the techie side to making jewellery are likely building their businesses at a faster pace.
"Nowadays, when you're in neutral, you may be actually going in reverse," he adds.
For any retailer, the ability to control their own repairs and save the cost of outsourcing is a major plus, says Kundakci. It's also more efficient, allowing a retailer to take on more jobs and pay off the machine. He uses the example of re-tipping a claw with heat-sensitive stones, which can take an hour or more with a torch, but just two minutes with a laser welder. A retailer can also weld all types of metals, including titanium and steel, Kundakci adds.
Putting in the time and effort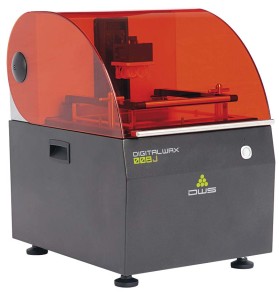 Yet, even proponents of manufacturing technology acknowledge incorporating machinery and software into a business can be a challenge. "The learning curve is quite steep," says DaCosta. "It's not something you can just sit down and do instinctively. It takes some time."
However, nearly all machine technology companies offer extensive training and say it's a skill that can be mastered with practice. "Any goldsmith can learn how to use a laser welder," says Kundakci. "The transition is a lot easier than what some goldsmiths may be concerned about."
Most operators can be trained in one to two days, he says, adding the company ensures a customer is comfortable before stepping back.
NS CNC Manufacturing in Vancouver also offers training for its milling machines. Jennifer Robinson, director of business development and planning, says if a client has already learned to use 3-D drafting software, "it gives them an edge."
For a jeweller who is technically savvy, training can be easy, she adds, noting most don't need to hire extra staff to work the equipment.
"It is unusual for us to sell a five-axis mill to an experienced jeweller who still makes models by hand," explains Robinson. "Most of our clients are somewhat experienced, at least in design, so it makes using the technology easier."
However, all agree that when it comes to new technology, the longer a jeweller spends learning the intricacies of a program and working on designs, the better the outcome.
"The learning curve is a little bit different for each person," says Plunkett, explaining ArtCam usually takes two to three days to train a client on its software. However, it can be a challenge for some craftspeople to adjust to dealing with a 3-D design on a monitor.
"Humans are creatures of habit," explains Plunkett. "Some people are used to working with their hands—it's just learning and adapting."
Nicole MacIntyre is a journalist and freelance writer based in Burlington, Ont. She has covered breaking news, politics, and lifestyle issues for nearly a decade. MacIntyre has received multiple nominations and awards for her work, including an Ontario Newspaper Award.
Endnotes:
[Image]: http://www.jewellerybusiness.com/wp-content/uploads/2015/12/14-0110_7002series.jpg
[Image]: http://www.jewellerybusiness.com/wp-content/uploads/2015/12/IMG_20121009_152201.jpg
[Image]: http://www.jewellerybusiness.com/wp-content/uploads/2015/12/artcam-jewellery-3-4x6.jpg
[Image]: http://www.jewellerybusiness.com/wp-content/uploads/2015/12/Laser-Welder-Evo-300-DPI-4x62.jpg
[Image]: http://www.jewellerybusiness.com/wp-content/uploads/2015/12/DGW_008J_c.jpg
Source URL: https://www.jewellerybusiness.com/features/is-it-time-to-add-manufacturing-technology-to-your-store/
---