Traditionally, fine jewellery stores would never consider carrying items such as plated jewellery, but now more than ever, it is important to provide variety. Although many of these products are not new to the market, their perceived value in the consumer's mind has changed. People are willing to pay premium prices for less valuable jewellery if it has a strong brand.
This change in perspective is something Haigo Derian, vice-president of L'Oro Jewellery in Markham and Vaughan, Ont., was eager to respond to. A second-generation jeweller, Derian recognizes the need to be current with an ever-changing clientele.
"We were quick to realize two distinct trends: prices of precious metals reaching new heights and an exponential increase in the demand of branded products," he explains. "It was obvious our traditional product mix had to be layered with some non-traditional items. As such, we began to carry a very select mix of branded products made of semi-precious or contemporary metals and it worked. For us, the secret is picking products based on quality, brand reach, and breadth of assortment."
Survey says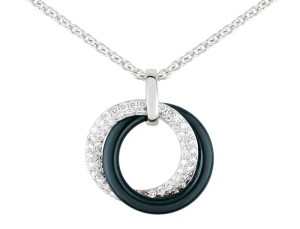 To infuse your fine jewellery selection with some trendsetting pieces, you first must determine what materials and brands your customers are interested in. One way to easily gather this information is through an online survey. It is important the survey is no longer than five questions to ensure customers can complete it quickly and easily. One online survey tool you may want to consider is Constant Contact, which can be embedded onto a website using iFrame. With just a few clicks of the mouse, your clientele can let you know what materials and brands they are dying to get their hands on.
Since Generation 'Y' is notorious for its infatuation with social media, also consider conducting a survey through Facebook Interaction. This can help reach your millennial clientele, who visit social media sites numerous times a day. Rafflecopter is another tool for reaching out and gathering feedback. For added benefit, be sure to make certain fields mandatory when creating a survey, such as providing an e-mail address or 'liking' your company's Facebook page.
In order to encourage participation in the survey, you may want to offer your customers a printable coupon or entry into a draw for a chance to win a desirable product. This ensures the survey is a win-win for both the customer and the jeweller.