How's the traffic?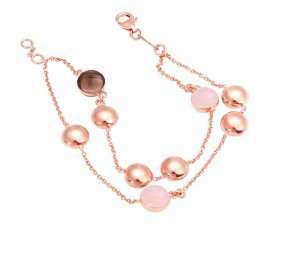 Once you have gathered and reviewed the results of the survey, you will be able to narrow down the brands and products that are most appealing to your customers. At this point, it is time to consider which of these top brands will work best for you. We know that most customers today gather a significant amount of information on a product via the Internet, prior to actually visiting a store and seeing it in person. It is therefore crucial to consider how well a brand's website will drive traffic to retailers carrying their product. For example, does the brand's website list retailers where customers can easily see them or do they have to search through multiple pages to identify where the product is sold? This is an important part of the selection criteria when looking to round out your product offerings.
A big advantage to carrying branded products is price point. By offering a more robust selection with varying price points, your customer base is more likely to grow as well, which is something to which Derian can attest. "The advantage of carrying such products is they have a more attainable and attractive price position," he says. "This gives us the opportunity to gain more interaction with our client base, as they come in more often and we are more likely to be in their headspace when considering a larger-ticket item that we are typically known for."
In the final analysis
As you delve into this new area of the market, remember to stay true to your original vision for your store. Carrying big brands and trendy products does not mean you should abandon your original business model. "My advice to any jewellery retailer is first and foremost to believe in the products you sell," Derian notes. "With that said, be careful not to convert your existing retail model completely, and only layer new categories in a way not to overpower the DNA of your own retail brand. Be selective and choose only products you feel will provide you gain. When choosing the right mix, it is important to consider not only quantitative analysis, but also the qualitative benefits a new offering can bring your business."
Through these strategies, you can make a calculated investment to effectively spice up your product selection, meeting an increased consumer demand for luxury brands and trendy statement pieces. In our fast-paced world, staying current among consumers is perhaps one of the most important factors to longevity, and one that should not be dismissed.
Jeffrey Ross and Patti Moloney are a husband-and-wife duo that has used innovative thinking and technology to develop and expand their line of Dimples charms across Canada. They are also owners of Jeffrey Ross Jewellery, a retail store in Uxbridge, Ont.