Clear expectations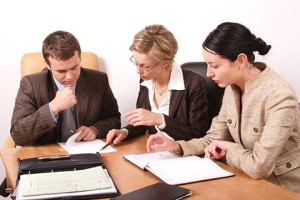 Family business rules help establish clear expectations, as well as terms and conditions with respect to a number of succession issues, including ownership. An example of a rule is the stipulation that to own shares in the company, one must have a certain level of education and must be working full-time in the business. Another complementary rule may specify the number of years of full-time work required to make it into management (e.g. at least five years), ownership (e.g. 10 years with the understanding the last five have been in management), and may incorporate a test of 'compatibility' to ensure family members actually get along and have proven they can work together. Keeping ownership in the hands of active family members is a highly successful succession strategy. To ensure no child is privileged over another based on their life decisions (i.e. working in the family business or not), successors meeting the ownership criteria would purchase the company at fair market value, paying the owners over time from the profits generated from the business. Doing so makes this process fair. Those who choose to work for the company and pay for it, get to own it, while the family members who prefer to do other things get to benefit from other family assets in the form of an inheritance.
Although this may seem self-serving, I strongly encourage you to engage the services of a trained family business practitioner. These professionals understand the technical components of the succession process, but more importantly, are experienced, knowledgeable, and comfortable with helping manage the all-important family component, allowing you to paint a clear picture with respect to the future of your business for your children and grandchildren.
On a final note, business owners need to give serious thought to their exit plan to maximize their financial return and the degree of comfort they can experience. The sooner this is done, the better. Being informed on the specific strategies available can help avoid the pitfalls that come with a lack of succession planning. 
Danielle Walsh is founder of Walsh Family Business Advisory Services, a consulting company specializing in assisting family-owned and operated businesses navigate the rough waters of management and ownership succession. She is a certified public accountant (CPA), chartered accountant (CA), and holds certificates in Family Business Advising and in Family Wealth Advising from the Family Firm Institute (FFI). Walsh developed her philosophy and desire to help family businesses from her father, Grant Walsh, who has worked as a family business practitioner for the last 25 years. She is also currently teaching the first family business course offered at the undergraduate level at Carleton University in Ottawa. Walsh can be reached via e-mail at danielle@walshfbas.com.