In-house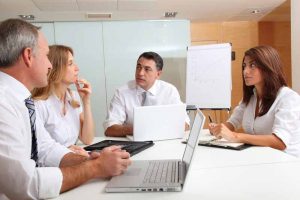 This should be the preferred method of training. It allows the next generation to become familiar with the processes, employees, and managers and helps them learn the ins and outs of the business they may want to lead one day. Given the fact most family businesses require a university/college diploma and outside work experience, the most important and common missing link is really internal knowledge and gaining the respect of employees by starting at the bottom.
Far too often, however, in-house training is not formalized and gets delayed due to other internal considerations. Family businesses need to make the next generation's learning and grooming a priority, as it will impact the future viability of the business. Historically, those that do have a better chance of surviving in the long run. Learning from the bottom up and rotational programs will help the successor better understand how the business works and earn the respect of the nonfamily employees and managers.
 Sophie
Once Sophie joined the family business, she should have started her rotational program. Let's say her parents (the current owners) identified the five most important areas of the business as:
sales;
inventory management;
finance/accounting;
merchandising; and
personnel/HR.
Ideally, Sophie would start her career in the family business by doing six months of work in each of these five divisions. This would help her understand how each division works while shadowing senior employees and deciding where she would like to focus her time in the future.
However, in many small to medium businesses, this is not an option. In Sophie's case, the business cannot afford to lose her from the sales floor. This means her rotational program may be adjusted to one day a week off the sales floor, or two to three hours two to three times a week. The important part is to ensure Sophie, her supervisor, and her mentor in the division are all aware of the timing and expectations. This process will also help her and the current owners understand what her strengths and weaknesses are.
University degree or college diploma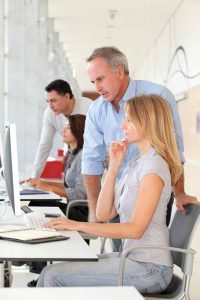 Most of the family businesses I work with require a university degree or college diploma in order to make it into management. However, going back to school to get an additional degree after acquiring a first one may not be of great value, and can be extremely time-consuming and expensive.
This type of learning tends to be more theoretical in nature, but does allow the successor to learn critical thinking, teamwork, and organizational skills. Given these benefits typically make such education a base requirement for management, it is unlikely to be included in a grooming plan, as the successor would have already completed it.
If, however, a family member joins the business with no intention of moving into management, then changes his or her mind, going back to school and obtaining a degree would be a required part of the grooming plan. It could also be in the plan if the university degree already obtained is completely unrelated to the business and there is a degree or diploma that is relevant.
Sophie
Sophie already has her degree, so would be unlikely to want to go back to university. However, it could be very useful for her to take classes in gemmology or design if she is interested. If her parents think this is crucial to the business, the sooner they talk about it with Sophie, the better. This is not something that should be sprung on a member of the next generation at the last minute, but might be a great opportunity once she is done her rotational program (i.e. after 2.5 years).