Corporate training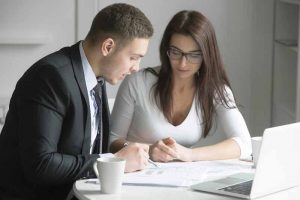 Many universities, colleges, and organizations now offer corporate training covering a broad range of topics, such as leadership, management, financial/accounting skills, project management, sales, marketing, communication, facilitation techniques, and change management. These courses tend to be a few days in length, cost-effective, and practical in nature. Further, there are a number of government programs that can help support the cost of this training, such as the Canada-Ontario Job Grant for those in Ontario. This is a great way to bridge a weakness in your grooming plan or introduce a skill or competency no one internally can help teach.
Sophie
Sophie's parents have always ordered the inventory based on their personal preferences. When it comes time for her rotation in inventory management, she realizes learning from her parents is not great for their relationship—but also that there have to be benchmarks or guidelines she can use. In this case, taking a corporate training program specifically in inventory management for jewellery stores would be of high value. She could then work with her parents to implement some of the items she learned to improve their purchasing decisions.
Mentorship
Mentorship can play an important part in grooming plans. It is best if the mentor is not a family member, as it can be difficult to be honest about what skills are lacking or need to be focused on.
Is the mentor meant to help you with one skill, monitor the entire grooming plan, or be there for support? Is the mentor internal to the business or external? These items will all depend on where the successor is in the grooming process and the type of help required. A mentor who is internal to the business can be useful, as the successor will have access to that person regularly—but this would also be part of the mentor's role in the organization, meaning the level of commitment required of him or her may be greater than with a mentor volunteering from outside of the business.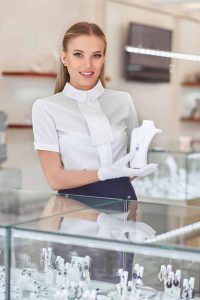 It is typically best to have an individual outside of the organization and family to help oversee the entire grooming plan and hold the successor accountable, as well as to deal with any issues that may arise, such as the rotational program not being implemented. If there is a particular skill the successor is lacking, such as sales, the successor should be encouraged to find a mentor specifically for that skill. This mentor could be internal or external. Simply put, most grooming plans require one person to oversee and keep the successor accountable, mentors for specific skills that need to be learned, and support from current owners, parents, and managers.
Sophie
Other than her parents, there aren't many senior managers who would be suitable mentors for Sophie. This means she needs to look outside the business for a mentor to support her in her grooming process and help her achieve her goals. This could be a more experienced businesswoman or a family business practitioner who will also help her navigate the family dynamics. Sophie may use the family business practitioner to help her oversee the entire grooming plan, but may also obtain help with inventory management from an individual outside her organization who has this experience.
Customization is key
Every successor is going to need a different grooming plan with different learning activities. The key is to ensure the plan or process is formalized—especially the in-house training! By putting together a customized plan with a variety of learning activities for each next-generation successor, you can help ensure your family business has a better chance of surviving from one generation to the next.
Danielle Walsh is founder of Walsh Family Business Advisory Services, a consulting company specializing in helping family-owned and operated businesses navigate the rough waters of management and ownership succession. She is a certified public accountant (CPA), chartered accountant (CA), and holds certificates in family business advising and family wealth advising from the Family Firm Institute (FFI). Walsh is also president of the Ottawa chapter of the Family Enterprise Exchange. She developed her philosophy and desire to help family businesses from her father, Grant Walsh, who has worked as a family business practitioner for the last 25 years. Walsh also currently teaches the first family business course offered at the undergraduate level at Carleton University in Ottawa. She can be reached via e-mail at danielle@walshfbas.com.