By Diana Jarrett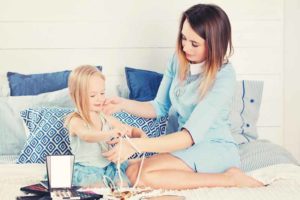 Children's and babies' jewellery holds tremendous sentimental value for those who wear it and those who give it as gifts. Once outgrown, these tiny jewels often take on a new life as treasured totems of childhood memories for the original wearer. Parents often place baby rings on their own golden chains and wear them as a cherished memento of their little one's first years of life.
Buried story
Adorning children with jewellery is hardly a new concept. A look back to earlier civilizations like Egypt will uncover its primeval origins. Both adults and children in ancient Egypt wore brightly coloured jewellery made of gold and precious stones. Its purpose was manifold—not only did jewellery convey the wealth and status of its wearer, but it also warded off evil spirits and was required for burials to ensure a successful afterlife for the deceased.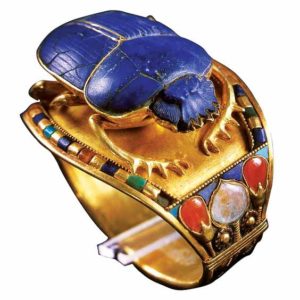 Egyptologists uncovered a small scarab bracelet secreted in an ornate box amongst King Tutankhamun's burial hoard. Its tiny size and similarity to the bracelet found on Tutankhamun's mummy indicate the petite gold band bedecked with carnelian, lapis lazuli, quartz, and turquoise belonged to King Tut as a little boy.
By looking to the last century or so, we gain a more recent sense of just how important jewellery has been for the tiny crowd. Rhett Ramsay Outten, co-owner of century-old Croghan's Jewel Box in historic Charleston, S.C., helps put this into perspective.
"We have always sold baby jewellery," Outten explains, "but more importantly, we sell things that commemorate life's most special occasions. A baby is certainly one of those occasions."