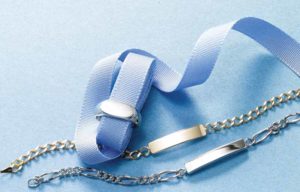 Sustainability, ethics, and more
Jewellery for adults and children should always be manufactured with safety concerns as the top priority, according to the Responsible Jewellery Council's (RJC's) executive director, Andrew Bone. Considerations like metal safety are all the more critical when you're talking about baby jewellery. Yet, issues like ethical practices and sustainability also enter the conversation. Manufacturers in the global marketplace are becoming increasingly aware of this responsibility, especially with babies' and children's jewellery.
"With today's increasingly conscientious consumer," Bone points out, "many businesses in the jewellery industry are already taking the steps to ensure they operate as transparently as possible. For retailers in particular, having a tangible and ethical approach to business speaks to the concerns of a key audience. This generates consumer trust and makes them more likely to return and to make referrals."
In 2017, RJC introduced a revised chain of custody (CoC) standard applicable to businesses in the gold and platinum metals sector. Updates include the introduction of the Mining Association of Canada (MAC) Towards Sustainable Mining (TSM) program and the International Council on Mining and Metals' (ICMM's) sustainable development framework.
"Important clarifications have been made to the criteria on eligibility of CoC material to make it more practical for today's supply chains," Bone explains.
However, the basic priorities of the standard remain the same.
"The promotion of sourcing from responsible artisanal and small-scale mining (ASM) remains a hallmark of the CoC," says Bone. "The recognition of the Fairmined Gold Standard is complemented by recognition of the Fairtrade Standard for Gold from Artisanal and Small-scale Mining."
Thoughtful, handcrafted, and fairmined
Bario Neal, a women-owned jewellery design and manufacturing company based in Philadelphia, Pa., produces a collection of baby bangles crafted with fairmined and reclaimed metals. Sustainability is reflected in its baby collection as well.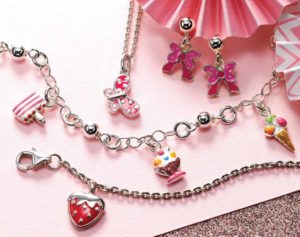 "We've seen an uptick in interest with jewellery for babies and children," says Bario Neal's creative director, Sarah D. Francks. "A movement toward sustainability in gifts for all, even children, seems to be at the core of the sentiment. There is a desire to give gifts that will have value beyond how long the child might be able to wear them."
Francks adds it's often parents who purchase baby jewellery for their little ones or gifts for their older children and teens.
What's next for children's jewellery?
Fortunoff finds a pattern has emerged with regard to the most often-purchased children's jewellery.
"We are seeing a trend of returning to name and initial jewellery today," she says. To keep consumers energized in this category, new collections emerge seasonally, which also tap into a gift-giver's preference. "We're excited by the rainbow of colours in gemstone jewellery for the little ones—and these certainly have great appeal to shoppers."
The tendency toward name jewellery has not escaped other retailers, either.
"The fun of personalizing our Keepsake Bangles with a name or nickname means that these objects become family heirlooms," says Francks.
Bario Neal would love to see more thoughtful gifting in general in the future.
"Jewellery purchased for a baby or child can be passed down to the next generation," says Francks. "Handcrafted, meaningful jewellery is really eternal, and so many people feel drawn to this new-old tradition."
Baby and children's jewellery as a profit centre for retailers has never been stronger. Parents, godparents, and the extended base of gift-givers are discovering the wide array of babies' and children's jewellery speaks to their sentiments, ethics, and personal style.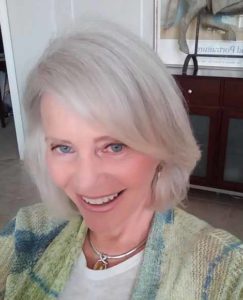 Diana Jarrett is an award-winning trade journalist and graduate gemmologist (GG). A registered master valuer, Jarrett is a popular conference and trade show lecturer. She writes a syndicated column called "The Story Behind the Stone" for Southern Jewelry News and Mid-American Jewelry News and is also a writer for magazines such as Life in Naples, New York Mineralogical Club Bulletin, and the gem trade blog, Color-n-Ice.