Interest in the past
For every step forward, we seem to look back at the steps we have taken to get here. We have a fond interest in the items of the past. Over the last 10 years, our world has made rapid advances, so simpler machines and items from decades ago are viewed as unique now and seem to stand out to us more than ever.
Quite often, I'll be walking through jewellery stores, shops, and markets in search of estate giftware and items of interest, and I will hear someone say, "Remember that? I haven't seen one in so long." It's easy to look back in time at the items that once made life seem simpler and have a nostalgic appreciation. Is it any wonder they have attracted our interest once again?
Being an appraiser and enjoying antiques on a personal level, I am able to see many different dealers drop into our location and I have the chance to see the variety of items they buy and sell. As far as adding collectibles to my store, I stick with antique and estate jewellery, watches, and collectibles that are made of precious metals and are not too large.
Along with my family, I put a lot of time into research and being accurate in my information. We have two to three antique/estate sales each year and the items we photograph for our ads often sell before the sale begins. If you are interested in adding such vintage items to your jewellery store, I recommend you stick with what you know and don't spread yourself too thin. We all need to take the time to enjoy doing business.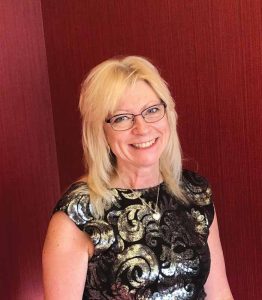 Sonja Sanders grew up in a jewellery industry family, and learned goldsmithing and gem appreciation as a teenager. She now operates her family's jewellery business with her husband Joe and two of their children—the store's third generation. She is a master goldsmith, graduate gemmologist with the Gemological Institute of America (GIA), and teaches appraisal courses in Toronto. Sanders also enjoys her work on the Canadian Jewellers Association's (CJA's) board of directors as a chair involved with the accredited appraisal program and education. She is a lover of antiques and estate jewellery, and can be reached via e-mail at shopwithsonja@bellnet.ca.