By Dasha Moller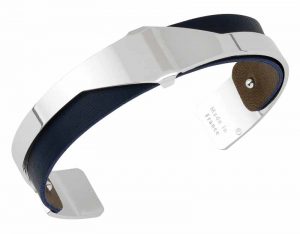 Retailers are seeing the growing opportunity in men's apparel and accessories, especially when considering the statistics. According to a report from Euromonitor International, "menswear grew by four per cent in 2016, outpacing womenswear for the second consecutive year." (For more, see the 2017 report, "New Apparel and Footwear Research Category Overview: Sportswear Maintains Momentum." Visit blog.euromonitor.com/2017/01/new-apparel-and-footwear-research-category-overview-sportswear-maintains-momentum.html.)
A similar study from The New York Times notes "sales of men's accessories grew nine per cent to US$13.6 billion in the 12 months ending May 2014, capping a two-year period that saw the category grow 13 per cent overall, according to the market research company NPD Group." (More is online at www.nytimes.com/2014/09/12/fashion/jewelry-for-men-is-back-in-vogue.html.)
Euromonitor concludes, "men are showing more interest in their appearance and the latest fashions. As they become more willing to spend on fashion, retailers have turned quickly towards menswear." (Learn more by consulting "Trends in the Men's Fashion Market," published by Euromonitor Research on March 30, 2015, and available at blog.euromonitor.com/2015/03/trends-in-the-mens-fashion-market.html.)
Men's willingness to spend and high interest in fashion is fantastic for jewellery designers, manufacturers, and retailers alike, since a greater interest in clothing comes with stronger interest in accessories such as jewellery to complete the look. Alternative materials such as stainless steel are the perfect entry price point to make a fashion statement.
What's out there for men?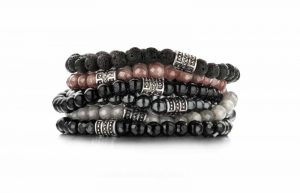 Along with wedding bands, bracelets are driving sales in men's fashion jewellery. For Frank 1967, a men's jewellery brand, the highest percentage of sales are in bracelets. Within this category, sales are led by leather bracelets, followed by the bead bracelet, according to Gert-Jan Beukenkamp, general manager at Offenbach Group, which produces and distributes the brand.
"Men's buying habits have moved beyond the traditional confines in jewellery, namely watches and wedding bands. There is more of an evident passion toward wristwear and bracelets, resulting in personal expression," says Sam Mamane of men's jewellery brand Italgem Steel. "Retailers must provide a wide selection of men's jewellery, whether it be in traditional metals or in alternative materials such as leather and beads. Men now perceive jewellery as an extension of their lifestyle."