By Ron Dupuis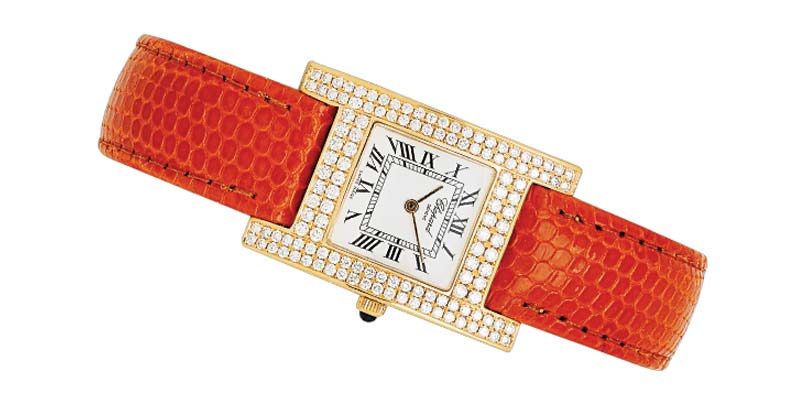 Always an attention grabber, the colour orange is particularly hot, hot, hot right now and if you can actually remember the acid-drenched 1970s, you'll recall it was fashionable back then, too. This citrus colour dominated the collections from major couture houses just this past spring and summer, and its resurgence in popularity is also influencing tastes in jewellery for the upcoming fashion season.
Paradoxically, the colour denotes extreme ends of the price and luxury spectrum, evoking strong feelings either for it or against it. This 'love it or leave it' attitude means you definitely couldn't describe orange as a neutral; for anyone that finds the colour appealing, the variety of shades is almost endless, as it ranges from the boldest in-your-face hues to the most delicate and subtle tones.
Psychology of a colour
Colour theory experts have long linked orange to feelings of happiness associated with warmth, liveliness, and energy, generally engendering positive emotions. Store visuals effectively use the colour to draw in customers and direct flow into and through aisles. Traffic cones alert us to watch out for potential hazards. Fast food restaurants, with their 'move'em-in-and-move'em-out' approach to speedy service, liberally use orange to stimulate the appetite quickly.
Orange also shows up in quirky casual mom and pop-run bistros—mismatched chairs, odd bits of china and cutlery, and displays of mason jars filled with preserved peaches or apricots lined up in rows designed to serve as both tempting nutrition and decoration. In the autumn, Halloween pumpkins carved into jack-o'-lanterns brighten verandas and porches.
The experts at Pantone Color Institute—the arbiters of industry colour choice for all types of products from bath towels to cars to wall paint—have deemed Nectarine a hot hue for Spring 2013. Described as 'bright,' 'effervescent,' and 'a tangy burst of flavour,' it's exactly what you might ask for in a piece of jewellery.