Citrus and sunshine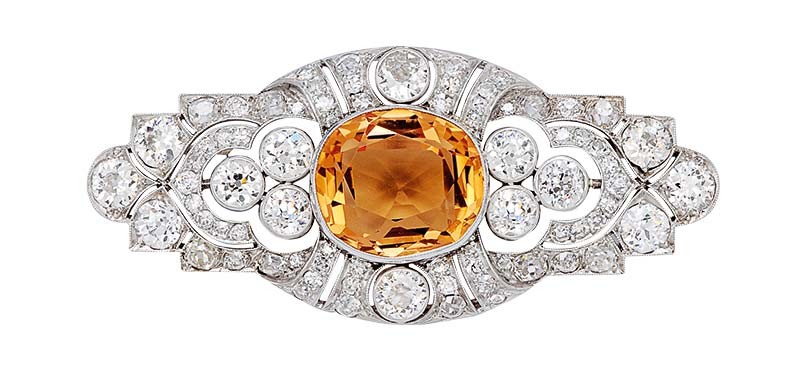 In addition to the base corundum, small quantities of iron cause the pinkish-orange tinge in sapphires specifically termed Padparadscha, meaning 'the colour of the lotus flower.' Rare natural untreated stones from Sri Lanka can garner great prices at market.
In a design eerily similar to one from Van Cleef & Arpels, the Aletto Brothers position multiple rows of invisibly set calibre-cut orange sapphires to decorate a highly flexible bracelet attractively bordered by diamond collets. For other contemporary examples, we look to David Webb pre-1975 and his admirable use of deep corals, especially in the 'Chimera' collection. If you come across one of those rare two-headed bangles, be prepared to spend $70,000 to $200,000, depending on provenance, because two heads are truly better than one.
From the 1980s, Jean Schlumberger's collaboration with Tiffany & Co., produced a stackable hinged bangle from the iconic 'Pailloné' series, imaginatively embellished with 18-karat gold tracery and diamonds on top of hot, sultry orange enamel. Some of these jewels can command up to $100,000. For a flamboyant burst of colour, we have a pair of spherical bombé ear clips set with faceted citrines crisscrossed with diamond latticework. Yummy!
Orange is the widely recognized signature colour for Hermès, its striking cardboard box—a collectable in its own right—perhaps containing an iconic, patterned silk scarf, wristwatch, or brightly coloured enamel bangle in the same hue. Chopard also tempts with a juicy and luscious leather strap accenting a diamond wristwatch.
Bring on the orangey bling
Orange diamonds are exceedingly rare and notable: Harry Winston's so-called 'Pumpkin' diamond, valued at $3 million, is categorized as fancy vivid orange. Weighing 5.54 carats, it was famously worn by actress Halle Berry at the Academy Awards in 2002.
So, however you slice it—happy, bright, or cheerful—orange is an approachable colour bringing instant light to life, a prescription for happiness and health. Enjoy a dose of it daily—it's easy to squeeze a little more joy out of every day.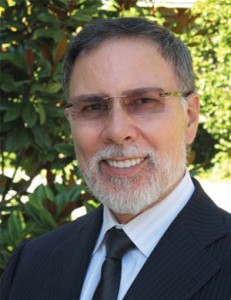 Ron Dupuis is a gemmologist and graduate jeweller with 32 years' experience in the international auction market. He is president and CEO of Toronto-based Dupuis Fine Jewellery Auctioneers and can be reached at ron@dupuis.ca.