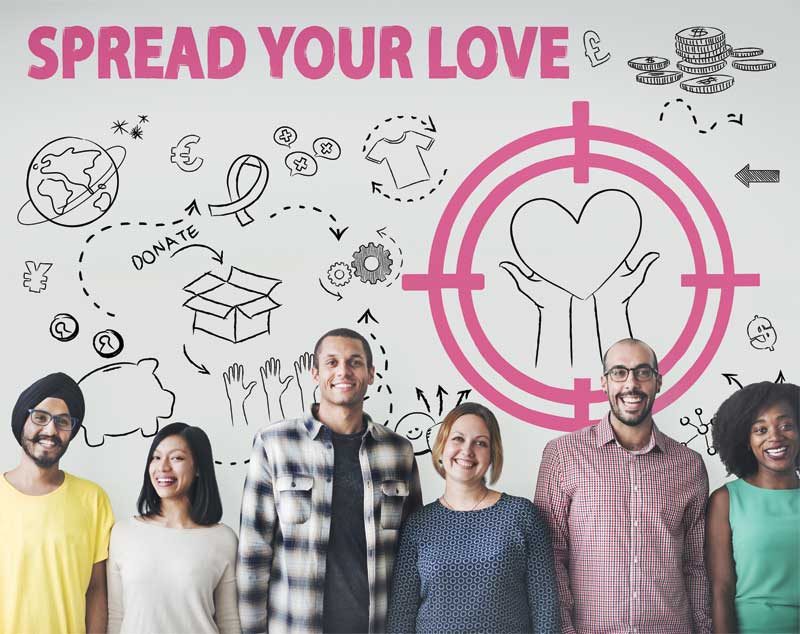 By Jennifer Shaheen
Ask any business owner about the importance of giving back, and they'll never undersell its value. Finding ways to resonate with clients, especially the ever-elusive millennial shopper, can prove a challenge. By adding a charitable approach to the products and services your jewellery business offer, this hugely popular marketing strategy works to have philanthropy-driven campaigns make a difference for both your cause of choice and ultimately, your bottom line.
Heart behind the helping hand
When cause marketing comes from the heart, customers know. There's a sense of authenticity and genuine commitment to the cause exuded when a business makes a campaign personal rather than joining the latest charity trend. Every jeweller committing to marketing cause jewellery should be able to explain why the specific organization has been selected. Whether there is a personal connection to the cause, a general desire to raise awareness to an issue, or simply give back to the community, any 'why' is valid as long as it's truthful.
Recipes for success
Most cause marketing initiatives have a common approach: a jeweller will host a sales event and donate a portion of the proceeds to a charitable organization. These efforts successfully build the emotional bond between you and your customers while increasing the reach of your brand both in-store and online.
Special events are a great way to bring people into your store. However, fundraising does not need to be contained within your store walls. Luncheons, golf tournaments, and galas are great ways of bringing people and other businesses together for a cause. At these sorts of events, attendees can receive a discount card entitling them to a designated savings percentage on all eligible future purchases made at your store for the remainder of the year.  This strategy extends fundraising initiatives for months and allows your business to help others (and benefit from the sales boost) all year long.