Look here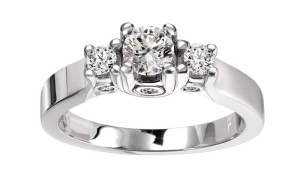 Proprietary gem instruments can assist consumers in viewing a premium branded diamond's special characteristics. When a client participates in a lab-like experience of looking at their stone through an instrument, they can see for themselves what the salesperson is describing, helping to validate how the diamond is different from others. In turn, it can help overcome indecision that plagues first-time diamond consumers who feel inadequate about making the right choice.
It's a tactic Anderson says he's put to use in his store's bridal area. "This seems to captivate people's attention, and demonstrate the uniqueness of these special cuts," he adds.
Special diamond-viewing devices rely on reflector technology to demonstrate a stone's unique traits, says James Caudill, designing engineer and co-inventor of an AGS proprietary tool for assessing diamond light interaction. Some are sleek and colourful, while others are more 'scientific' in appearance. "The resulting images are alluring and highly dramatic, and can bolster sales by instilling a sense of loyalty to a brand," Caudill finds. "Some brands have indeed been built around these types of images."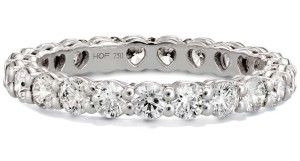 Since seeing is understanding with regard to premium and branded cuts, it seems consumers would need to experience them in person. But Amoro Fine Jewelry markets their branded diamonds exclusively online. With no customers coming into a brick-and-mortar store, the company includes a proprietary instrument with the purchase of a diamond that allows the consumer to view its distinct traits. Amoro owner and founder Stephen Crane explains the tool comprises a 10X magnifying lens inside a tube with a reflective interior. A diamond positioned at the open end of the tube in the magnifying lens's precise centre of focus allows the viewer to admire the 'heart' detail inside its diamonds or the defined 'hearts and arrows' facets of its ideal-cut sparklers.
"Today, diamonds need to be distinguished because of commoditization," Crane says. "Most consumers know a lot about a little and are confused by the 4Cs and other educational bits they learn online or elsewhere. So branded diamonds with something tangible for them to see instills confidence."
Crane says his experience is consumers are comfortable buying premium and branded cuts online because of return policies; in his case, he offers a 30-day return policy for a full refund.