By Olga Shevchenko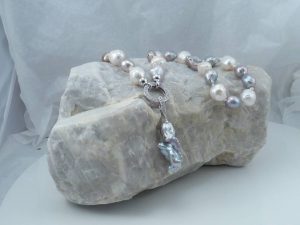 Many years ago, I came across a phrase: "A pearl is the queen of gems and the gem of queens." These words give the essence of what pearls are—unique, regal, and beautiful gems worn by the rich and famous. At that time, like many people, I was of the opinion pearls could only be white, round orbs—nothing special.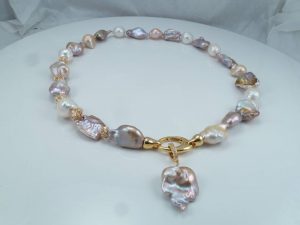 In the 20th century, when pearls started being cultured and mass-produced, they actually became an indispensible part of a woman's jewellery wardrobe. A traditional strand of small, white, round pearls (such as saltwater akoya pearls from Japan) has become an iconic jewellery piece. Today, many women have such pearl jewellery, having received it as an heirloom from their mothers or grandmothers.
However, fashion changes fast, and as a rule, new generations want to listen to different music. That is why it is no surprise a humble strand of pearls—with which Pearl King Kokichi Mikimoto dreamt of adorning each woman—became something outdated and boring by the end of the 20th century. Having been dubbed a 'grandmother's necklace,' it was buried in the jewellery box.
Years later, people have started reconsidering pearls. After the economic crisis of 2008, gold became very expensive, resulting in the rise of gold jewellery prices, and unsurprisingly, consumers were not willing to pay much more. Consequently, jewellers had to look for a gold substitute. They needed jewellery that would be lovely and not that costly. Pearls—classic, timeless, and beautiful—turned out to be one of the best options. By that time, the pearl industry itself had already undergone drastic changes.