By Samantha Ashenhurst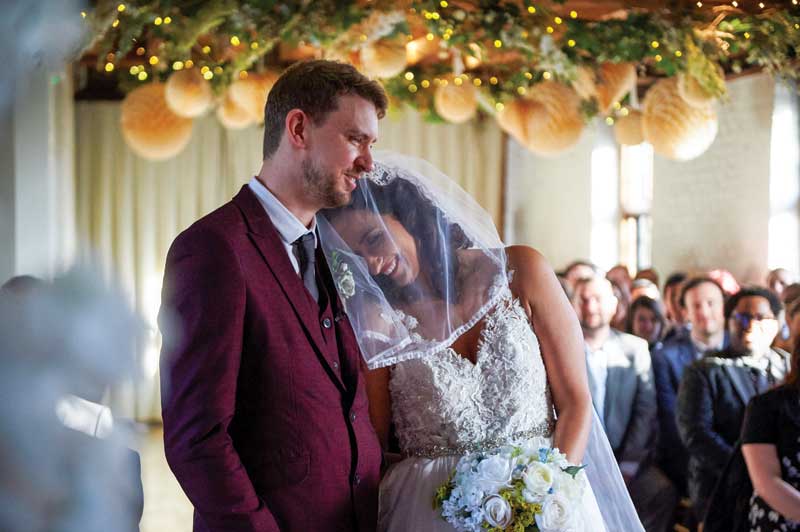 There once was a time when getting engaged was something of a surprise—a question 'popped' out of nowhere, accompanied with a ring entirely of the proposer's choosing. These days, however, more and more couples are working together to ensure the engagement (and the ring) is just right.
At least, that's what The Knot found in its 2019 jewellery and engagement study. Seven in 10 proposees said they had been 'somewhat involved' in selecting or purchasing their engagement ring, with 23 per cent of that group adding they had looked at rings with their partner. Meanwhile, 78 per cent of proposers said their partner had adopted the more traditional route of simply dropping hints about their ring preferences.
Among other noteworthy takeaways, the study found that, while 81 per cent of proposees turn to social media for ring inspiration, more than 70 per cent of couples feel it's important to see an engagement ring in person before selecting it. More than 85 per cent of couples purchased a new ring for the occasion—with 45 per cent being custom designed—and 40 per cent opted to buy from a local, independent retailer.
However, when it comes to bridal jewellery, what styles are hitting the mark this year? Today's couples are on the hunt for fresh, innovative twists on a classic symbol; one that can express their unique love story while remaining on the cutting edge of fashion. Flip through our collection of featured styles that will get even the most modern lovebirds saying, "I do!" Prices in Canadian dollars, unless otherwise noted.