Picture it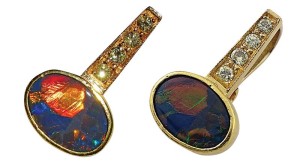 There are three basic components involved in seeing colour: the object, the perceiver, and the lighting environment. These three interact with each other in unique and idiosyncratic ways. Objects absorb, reflect, or in some cases, emit certain wavelengths of light. Humans rely primarily on brain function to interpret the stimuli received by the receptors in the eyes. The two primary theories attempting to explain colour vision suggest there are three regions of the spectrum observed (i.e. red, green, and blue) or two opposing pairs (i.e. red""green, blue""yellow). Every other colour we 'see' is generated by our brain and is the result of the interpretation of the relative intensities of those wavelengths. Obviously, that's a gross oversimplification of a very complex subject, but it certainly offers food for thought. Our brains rely on subtle differences in the reflectivity and absorption of those narrow portions of the spectrum to interpret and 'create' millions of colours; those subtle differences are entirely dependent on the lighting environment.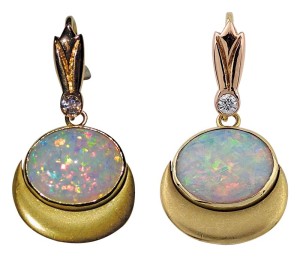 We work in an artificial lighting environment and it's important we understand how it influences what we see. I've always been told the 'ideal' light under which to examine gemstones was 'daylight' or its 'equivalent.' But what exactly is daylight equivalent and who decided that? The quality of light as it relates to human colour perception can be described using concepts developed by the Commission Internationale de l'Eclairage (CIE). CIE has defined a variety of terms used to describe both daylight and artificial lighting, including daylight equivalent standards (D50, D55, D65, and D75). Whether we're using a small grading 'box' or working in an open office, the quality of the light influences how we see colours. Additional terminology developed by other scientists is used to describe the other aspects of lighting in a workspace, such as relative brightness. Gaining familiarity with these terms and the ideas they represent can help us create our grading environment and recognize its inherent weaknesses.
There are several lighting components to consider,  such as brightness, evenness, colour temperature, colour rendering, spectral power distribution, consistency, and cost. As we consider these factors each in turn, keep the specific purpose of your lighting environment in mind. Are you trying to colour grade diamonds exclusively? Grade diamonds for colour and cut? Describe and grade coloured gems exclusively? Will you try to create an environment for both coloured gems and diamonds? Are you hoping to make gemstones and jewellery look their best in a showcase? Are you trying to document them accurately with a film camera or will you use a digital camera? As I've discovered, the phrase 'jack of all trades, master of none' seems to accurately apply to lighting.