By Jennifer Shaheen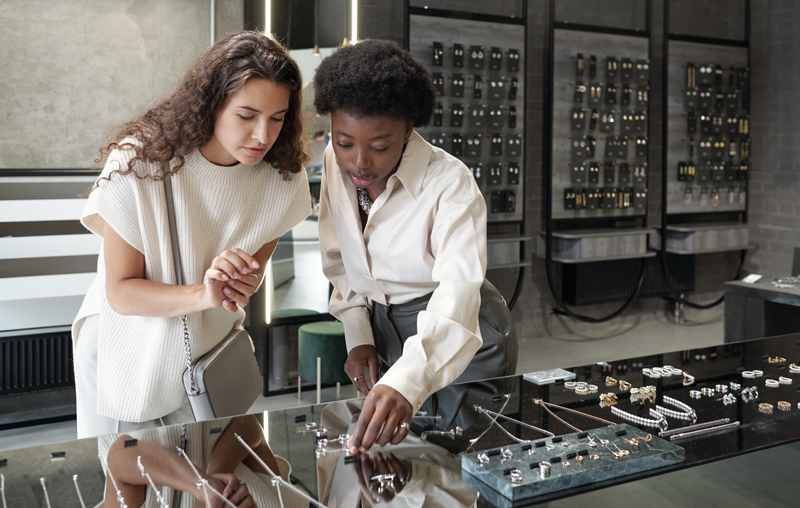 While the metaverse was among the hottest topics of conversation for 2022, the idea of a virtual world where people live, work, shop, and interact was a bit concerning for many in jewellery retail. Store owners were left wondering if brick-and-mortar shops would be around at all in the coming years, or if their businesses would be moved exclusively online. Despite the buzz, the answer, as we know it, is traditional retail is not going anywhere. Indeed, when it comes to purchasing jewellery in particular, plenty of shoppers continue to prefer a tactile, in-person approach.
What has changed, however, is the blending of the digital and in-store shopping experiences. The retail customer of today (and tomorrow) wants a more immersive event, both online and in-person, and this was true long before meta saturated the market. As 2022 wraps, it is vital to look ahead and consider how to implement several key tech-related changes into your retail jewellery store in the coming year and beyond.
The buyers' journey
When it comes to purchasing trends, 81 per cent of consumers report researching items online before they buy. While statistic should not be surprising, it is essential for retailers to recognize ways in which opportunities to connect with potential buyers during this period of preliminary research are evolving.
In 2022, Google, which continues to modify and enhance its search experience, made substantial adjustments to its Google Business tool. It is important today's jewellery retailers work closely with their digital marketing partners and web firms to ensure they are meeting the standards set by the search giant. Namely, retailers must pay special attention to their mobile web experience. This is an avenue Google has been encouraging businesses to improve. To help in this, the search engine flags issues that may be impacting the success and performance of a retailer's mobile website.
Mobile is the dominant place where consumers discover and connect with brands. This holiday season, customers will spend 15 per cent more while shopping from their phones as compared to last year. This trend is expected to continue into 2023 as the telecommunications industry improves network quality and more businesses offer Wi-Fi in their stores.
Add personality
While your customer's journey may begin anonymously, once you get to know your clients, they will come to expect a more personalized experience. This is a mindset many retail jewellery stores will need to embrace as they move into the new year—personalization is certainly a growing request from shoppers. You might not have the ability to scan a customer's retinas as they walk into your store and say, "Welcome Brittany!" (Minority Report-style), but capturing customer data and connecting beyond the generic mass email is a requirement.
One way to handle this is to spend some time cleaning up your current customer list. While this may seem like a daunting task, think of it as an opportunity to connect with customers and correct any out-of-date information on file.
If you're looking for a creative approach to capture the information of new customers, why not leverage the in-store experience with QR codes? Place these codes in different showcases, on signs, and at the check-out counter. Use this as a way to capture information from your in-store shoppers, as well as build a relationship. QR codes can link to many different tools, so be strategic and personable with fun team videos or links to styling tips. This is a low-cost way to not only give you additional information about your more passive shoppers, but also provide you a glimpse at what browsers find valuable in your store.
Augmented reality
People like to be engaged and, while it may not be realistic to create a complete virtual reality (VR) retail shop, it is time to implement tools which allow your customers to interact with products online and in-store. Augmented reality for virtual try-ons is growing in popularity and usage by consumers at every age. What's more, the rise of augmented experiences is not limited to online—it is becoming increasingly useful for in-person shopping as well.
Leverage new augmented tools in-store to help sales associates sell the experience; not just the product. Augmented reality is a helpful way to keep browsers and 'looky-loos' in your store and engaged with products. This can be achieved through use of smart mirrors, as well as QR codes. The goal is to create a buying experience which answers customers' questions and heightens their emotional connection to your brand.
While adding augmented reality may sound like a financial stretch for some shops, incorporating simple digital tools (e.g. touch displays, 3D models/images online) is no longer as expensive as it once was. Review your current website and find opportunities to provide more engagement and walk around your store to identify places where you can, organically, create a more interactive experience.
Payment methods
Changes in technology have offered retailers and consumers alike an influx of choice. One area that has seen an increase in options is purchasing. Indeed, in-store and online customers alike now expect more ways to pay.
For most retail jewellers, financing in the style of 'BNPL' (buy now, pay later) is nothing new. What has changed, however, is the ways in which these payments are organized. Online tools and platforms can help make these purchasing options quick and painless for your customers. Not surprisingly, this is something more and more consumers are looking for when they shop online.
Alternative payment tools at check-out are also beginning to grow, as are different styles of currencies. In 2021, many large, mainstream businesses began partnering with third-party payment providers to accept additional payment options, including crypto. While this does not necessarily mean all jewellers must embrace BitCoin, it does point to a need to evaluate payment technology partnerships, see where they are headed, and understand how they are making it easier for your shop to evolve.
The future is here
The metaverse may not be the ideal place for retail jewellery stores quite yet, but it is continuing to grow and evolve. Augmented reality is a great way to get started, and it behooves us to keep an open mind for other tech-centred avenues of growth, no matter how 'out there' they may seem. This might include selling through VR, hosting online private metaverse-based events, or selling digital versions of jewellery for avatars to wear in the metaverse.
The biggest changes to come in 2023 will be around artificial intelligence (AI), which means it is imperative your data is in order. While companies are pushing the use of machine learning and recommendations based on customer interaction and engagement, this approach is only successful with properly segmented data. To leverage more of the tools available, your stores digital foundation needs to be clean and solid—why not start now?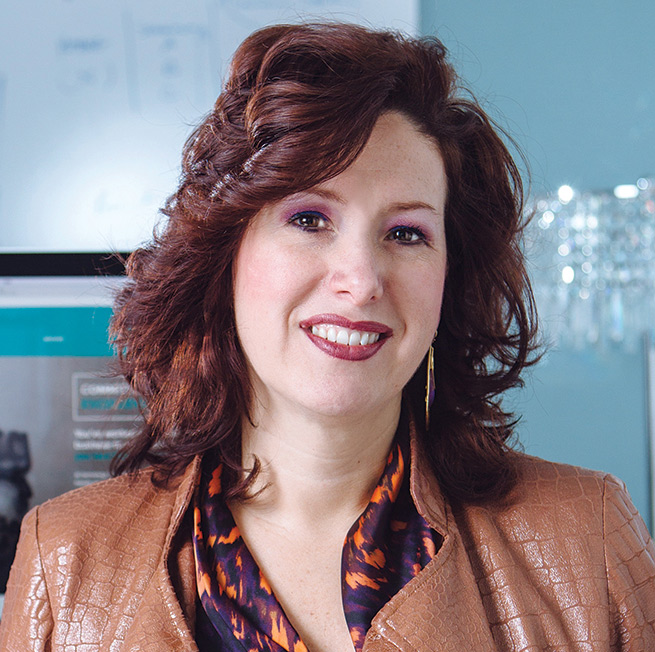 Jennifer Shaheen is president and founder of The Technology Therapy Group, an online education platform supporting the mission of empowering businesses to harness the power of today's digital technology. She is also chief digital officer for Hill & Co., a U.K.-based based firm focused on helping responsibly sourced diamond, gemstone, jewellery businesses. Contact Shaheen at jennifer@technologytherapy.com or connect with her on LinkedIn.