A growing threat?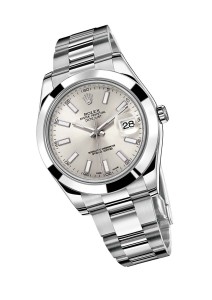 In its various incarnations, smartwatches are not new on the tech scene. Samsung's Galaxy Gear hit the stores last fall and Sony has had one on the market for a few years. And while Google currently has a watch in development, all eyes will be on Apple's offering, the so-called iWatch, which is rumoured to launch this year.
Poor reviews and functionality for some brands, however, has not stopped them from pouring millions in marketing dollars to overcome those obstacles. And it may be working.
In an August 2013 survey, MVI Marketing's Jewelry Consumer Opinion Council asked 3608 U.S. consumers aged 18 and older about the likelihood of them buying an iWatch. It found nearly two-thirds of watch wearers would purchase one, while 58 per cent of non-wearers said they would likely buy one and wear it. When asked what brands they wear most often, the watch wearers indicated Timex, Fossil, Seiko, Guess, and Citizen as the top five.
Some are comparing the age of smartwatches to the introduction of the quartz in the 1970s, which almost caused the demise of the Swiss watch industry. Could smartwatches—with their cool factor, the marketing hype around them, and the billions in sales experts are predicting—produce a similar effect?
VJ Geronimo, Oris's chief executive officer (CEO), North America, isn't convinced. Exports of high-end Swiss brands have never been better, despite lower-end alternatives that would likely compete with smartwatches. There are far less expensive ways to know what time it is than spending thousands on a Rolex, Omega, or other luxury brand, he says, and yet the Swiss watch industry continues to thrive.
"When you're talking about the luxury mechanical watch sector, I don't think people buy watches to tell the time," he explains. "People still buy mechanical watches because of what they represent. In other words, they say something about the person wearing them"¦ Mechanicals could have disappeared years ago, but they are about people appreciating their quality, their genuineness, and the fact they're handmade. I think that's what will always drive this market. I equate it to sailing. There are quicker ways to get across the water than a sailboat, but people will always sail because there's a certain art to it and appreciation for it."
Sean Polan, a 30-year veteran of the watch industry, sees the potential for smartwatch sales, given the throngs of techies and teens who will undoubtedly want one.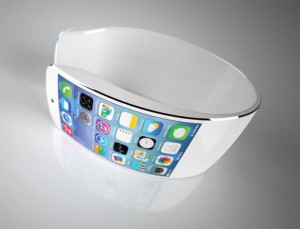 "Everyone is into Twitter and Facebook, and smartwatches will have a certain impact, but not on high-end watches and not on the same scale as quartz," says Polan, national sales director for Axessimo International. "I see them as gadgets. You might have someone who is a little bit older who is into technology and who will use it for a while, but there's always room for mechanicals because they meet a different purpose."
Higher-end watches are a status symbol, he says, something that celebrates achievement and a must-have in today's business world. "When you buy yourself a Rolex, for instance, you do so because you've achieved a certain maturity, a certain status in your life or a goal where you like the finer things and you have the money to purchase them," Polan adds.
And unlike quartz watches, he believes smartwatches have a limited shelf life, given the pace at which technology changes and the fact the 'next big thing' might ultimately sway buying choices to another innovation.
Gino DeVuono, director of sales at Movado Group of Canada, says the smartwatch market itself is in flux, making it a bit of a guessing game as to whether consumers will buy wearable devices for price point, technology, or to be hip.
"It's such a new and fast-changing segment," he says. "I don't know that watch companies are really looking at it with fear. I think it's more about curiosity and to see how it develops."