By Lauriane Lognay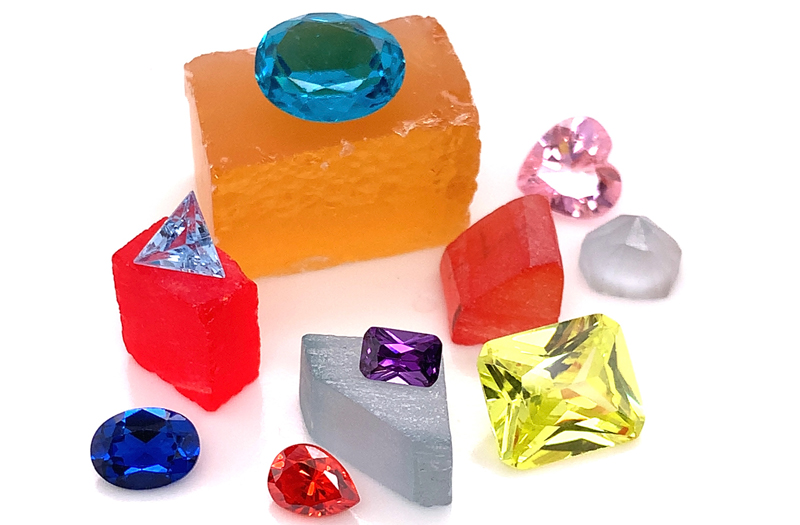 This is part two of a two-part series exploring the different types of methods and processes commonly used to create synthetic gemstones. To read part one, click here.
In my previous column, I explained a few techniques commonly used to create synthetic gemstones, touching upon methods such as flame fusion, flux growth, hydrothermal growth, and Gilson. In this second installment, we will once again dive into the synthetic pool and learn how to swim amongst the different techniques used in the market.
For many working in the industry, synthetic gemstones might be a bit controversial; however, as the old saying goes, "keep your friends close and your enemies closer." Indeed, by staying informed on the myriad of methods used to create these gems, you will have an easier time explaining to your clients how synthetics are grown/made and will gain a better understanding of why these stones are a big part of our industry.
Ethical disclaimer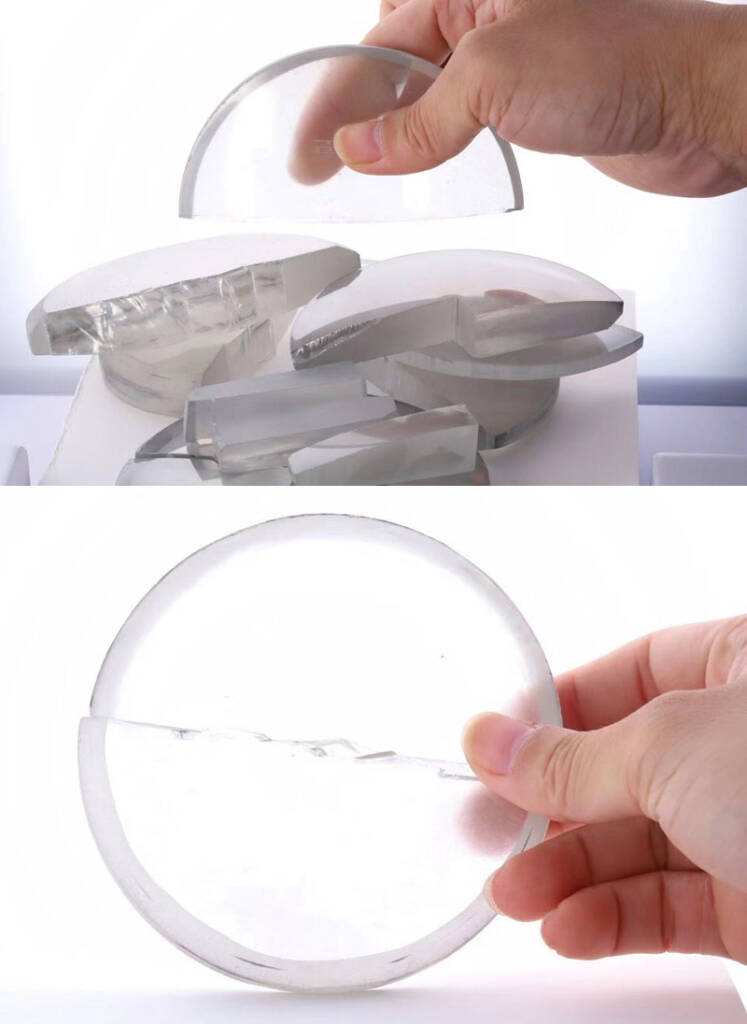 As you have likely noticed, the methods and processes used to grow synthetic crystals of any kind require significant chemicals, pressure, and power. When speaking about 'lab-grown' gems, the name is a bit misleading (which is why I typically refrain from using it). A more accurate moniker would be 'factory-grown,' as large factories are typically responsible for manufacturing synthetics.
The making of these stones requires enormous use of power and machinery. This, combined with the emanating gas and vapours, makes synthetic processes the same (if not more) polluting to the atmosphere as those resulting from earth-mined excavations. While some synthetic companies have a reputable work ethic, a lot of those factories are situated in Thailand, China, and other industrial-oriented countries. The most reputable ones can be found in the United States, Russia, and the United Kingdom.
So, I will say, synthetic gemstones are not ethical, nor do they use clean energy. Hence, while these processes can produce cost-effective jewellery, the stones should not be advertised as 'more ethical' than their mined counterparts.1,2,3
Zone fusion method (gradient temperature)
Among the lesser-known techniques for creating synthetic gems, the zone fusion method is primarily used in the industrial field and rarely in jewellery/gemmology. This process is mostly used to create synthetic corundum (sapphire and ruby), chrysoberyl (alexandrite), and spinel. Although the crystals produced are fairly pure, we do not tend to see those synthetics in our market because the gem blocks created are too big for use in jewellery.
The zone fusion method is based on the artificial creation of two zones within a machine. In one 'room,' the crystal seed grows into an actual crystal; in the other, which has a higher temperature, the chemical solution is dissolved to obtain the final product for crystal growth. The two zones then fuse together to create the synthetic of the maker's choice. (Think of the process like mixing ingredients in a kitchen, then heating them in an oven to create a cake.)
Crystal pulling (or Czochralski) method (melting process)
As its name implies, this method is based on the pulling of the crystal solution. It is the opposite of the Verneuil method (described in the first part of this series);4 both use the rotation of the base where the seed is, but the Czochralski method pulls the crystal (while, conversely, the Verneuil method lets it grow).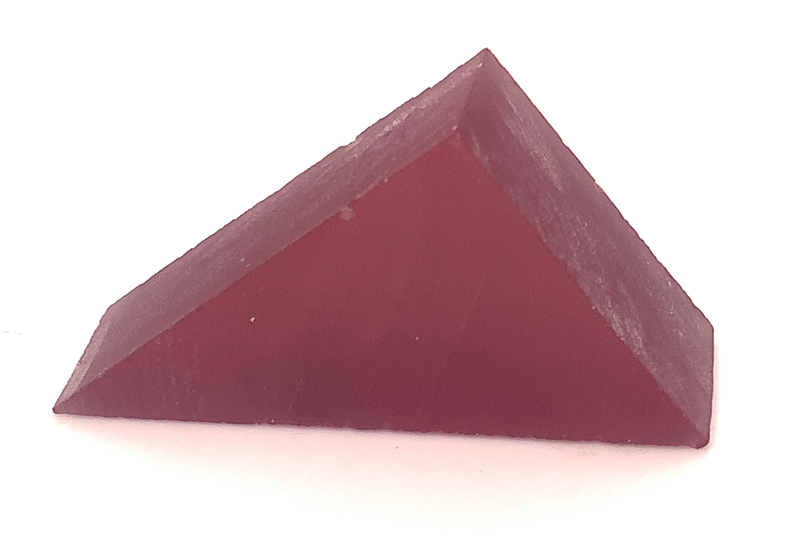 Like most inventions, this one was stumbled upon accidentally: in 1915, while studying different crystallizations of metals, Polish scientist Jan Czochralski accidentally dipped his pen into a molten solution instead of his inkwell. When removing the pen, he noticed it drew with it a thin filament, which turned out to be a single synthetic crystal. With that, the Czocharlski (or 'crystal pulling') method was invented.
The technique is known to create synthetic corundum (sapphire and ruby) and chrysoberyl (alexandrite). Additionally, it is the only method capable of creating yttrium aluminum garnet (YAG) and gadolinium gallium garnet (GGG) (these two types of stones were seen fairly often on the market a few years ago, but much less today). The crystal pulling method is also widely used for metals, metalloid crystals, and big salt crystals, among other things.
Growth rate varies; ruby, for example, grows about 30 to 250 mm (1.18 to 9.84 in.) per hour. Depending on the amount of silicone in the cubicle, the boule can be as large as 1 to 2 m (39 to 78.7 in.), with crystals up to 110 mm (4.3 in.) in diameter.
The crystal seed is deposited on a counterclockwise rotating shaft, which is lowered into the cubicle until the seed is just below the surface of the molten solution (the cubicle where the molten solution is turns clockwise). The shaft containing the seed slowly pulls up as the crystal grows on it.
Inclusions remain the same: some curved striae (sometimes in the stone) will be visible, along with the usual veils.
Sublimation method (vapour deposition)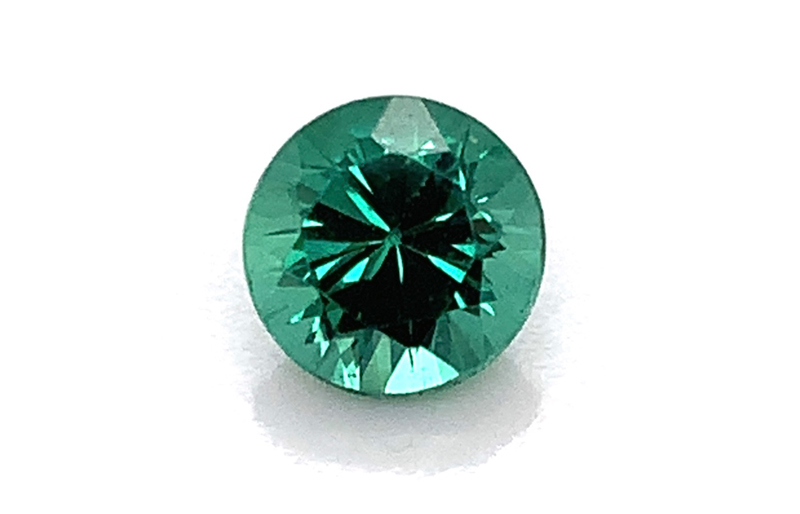 The only process used to create synthetic moissanite, the sublimation method is essentially a vapour transfer.
The silicon carbide is vaporized in a chamber under vacuum at 2300 C (4172 F). The vapour then passes through a porous graphite net, ending up on the other side of the chamber at 2200 C (3992 F), and is deposited on the crystal seed in rotation. The higher the temperature for the vapour transfer, the better the quality the crystal will be.
The process to synthesize moissanite was first launched in 1997. While one can obtain almost any colour with this moissanite process today, this was not always the case; previously, it would only produce colourless, greenish, yellow, or brown.
Inclusions often found in moissanite include white needles or filaments called 'stringers,' placed parallel to the C-axis of the rough. Apart from these, the gemstones are pure and with practically no visible inclusions. They also have a directional double refraction. The stone will, therefore, show a strong doubling of its facets and inclusions.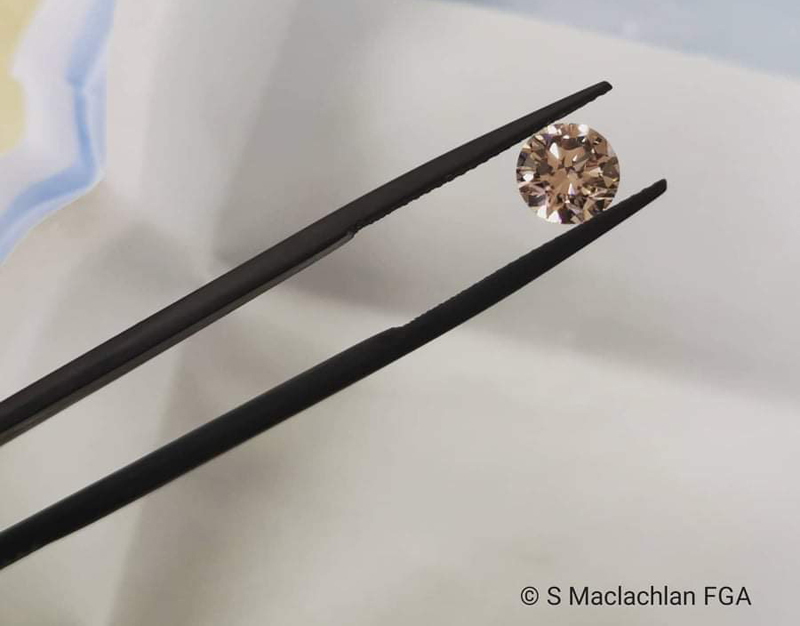 Synthetic moissanites have a high thermal conductivity, meaning they can be difficult to differentiate from diamonds (even when tools are used). These synthetics, however, have a high electrical conductivity, while most diamonds have low conductivity (Type IIB are semi-conductors). This allows some testers to distinguish the two. Thermal testers can show moissanite for high-pressure, high-temperature (HPHT) diamonds with a blue nuance.
Skull melting method (melting process)
Developed at an institute in Moscow, the skull melting method was first invented to try and solve the problem of cubic zirconia's (CZ's) melting point being too high, even for platinum crucibles. To date, this is the only method able to produce CZ.
The process is a difficult one: in essence, the cubic zirconia forms its own layers into a crucible, enclosing the molten centre, while the outer layer is left to cool down and 'protect' it. The outside layer is cooled using water, while the molten inside is heated via a coil, which is wrapped around it. The water also helps keep the coil from melting, as the temperatures can get extremely high inside the crucible. The process produces something resembling a cheese wheel, which is then broken up into smaller parts.
Cubic zirconia are generally without any inclusions and can be found in absolutely every colour. Depending on the chemical used, the stones might display different reactions when under ultraviolet (UV) light. For example, if yttrium is used, the colour under UV would be yellow (or greenish) to reddish. Meanwhile, if calcium is used, the colour would be yellow in UV light.
HPHT: BARS and Hall's
Prior to the creation of synthetic diamonds, numerous scientists were keen to 'win the race' and become the first to identify a method for crafting stones. Claims of success were made between 1879 and 1928, but none were ever proven. It wasn't until the 1950s when the first prototypes of synthetic diamonds were made and tested. The United States was in the race, along with the Soviet Union and Sweden.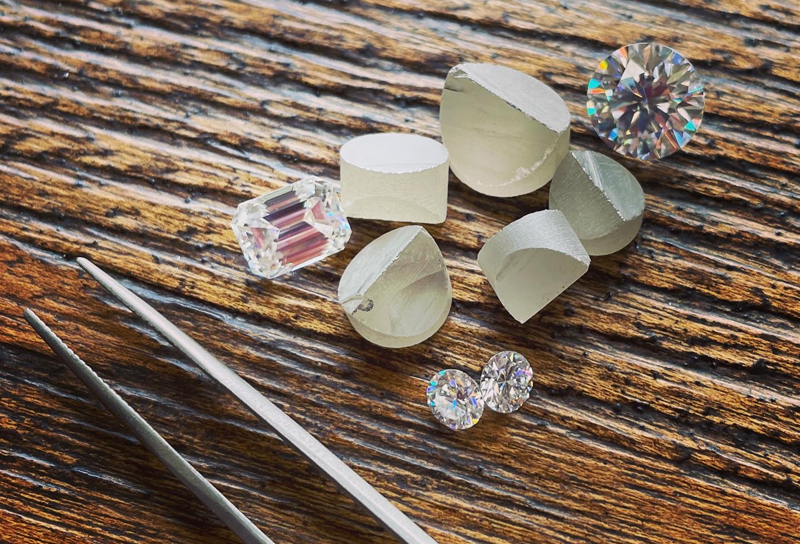 The HPHT method is commonly used to create synthetic diamonds (especially melees). The process continues to be a widely used technique primarily because of its relatively low cost. (Aside: this is not to be mistaken for the treatment method also named 'HPHT,' though these two methods do work in similar ways.)
The BARS apparatus (also called 'split sphere') works with anvil pressure, while Hall's (belt) procedure uses hydraulic pressure. Temperatures reach between 1200 and 1500 C (2192 and 2732 F) with pressure of about 70 KPa.
With diamonds, it is notoriously difficult to differentiate between mined and lab-grown varieties without access to proper equipment. Diamond testers like pens and small thermal detecting machines are not infallible, so it is recommended stones are sent to a gemmologist and/or a reputable lab to determine their formation.
There are multiple types of natural diamonds, including Type IA, IB, IIA, IIB, and Type IIC, along with the black diamonds, colour-change diamonds, Type GRI, and so forth. While today's synthetics are very impressive, they cannot be made to replicate Type IA.
The inclusions for these techniques are quite similar: synthetics will present metallic inclusions and, perhaps, colour zoning in an hourglass shape. The diamond can also be entirely flawless.
Chemical vapour deposition (CVD)
Like HPHT, CVD is used in the creation of synthetic diamonds. The result is often a wide disc-shaped crystal.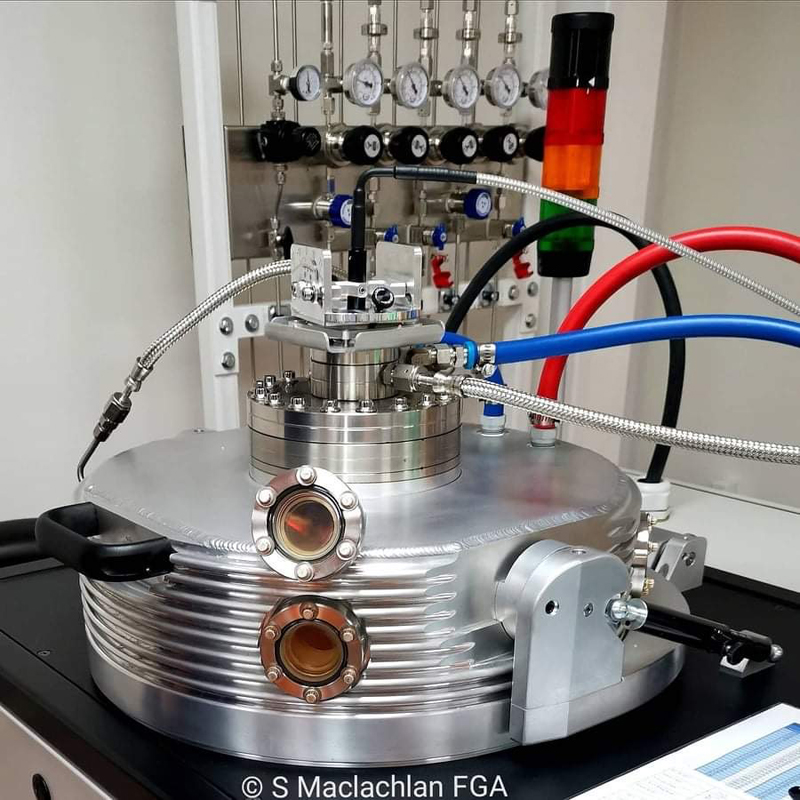 Chemical vapour deposition is a method which uses microwave power; a hydrocarbon gas mixture precipitation falls onto the crystal seed to make it grow. Contrary to the HPHT technique (which can be mass produced), CVD is used on a smaller scale. It is preferred by some due to its simplicity and flexibility. High temperatures are not required. Additionally, one has better control over the resulting impurities, and less pressure is needed (around 27 KPa instead of the 70 KPa required for HPHT). CVD diamonds can be flawless; they may also have some inclusions (e.g. pieces of graphite, little white dust clouds on a plane, growth patterns visible under tools like the DiamondView).
Most times, when buying a synthetic diamond, dealers will not know the type of synthetic, as this is rarely asked. For larger stones, lab reports are worth obtaining to have all necessary information on file. The International Gemological Institute (IGI) and the Gemological Institute of America (GIA) are among the groups which do remarkable work in this area.
Go forth with knowledge
Of course, as new technologies arise around the world, we will continue to see changes and evolution in our beloved industry. Perhaps in a few years we will have discovered new, more efficient ways to grow synthetic gemstones and diamonds. This is a beautiful aspect of our world—we never stop learning!
In the jewellery industry, 'knowledge' is largely synonymous with 'strength.' Regardless of your stance on synthetics, learning about them is paramount to continued success in this business. The more you know, the better prepared you will be to educate clients (as a bonus, you yourself will be less likely to get ripped off when buying from dishonest sellers). We all aspire to do better for our world (and for our clients, as retailers); selling a story and sharing your vast knowledge is almost as good as the jewellery your customers purchase from you.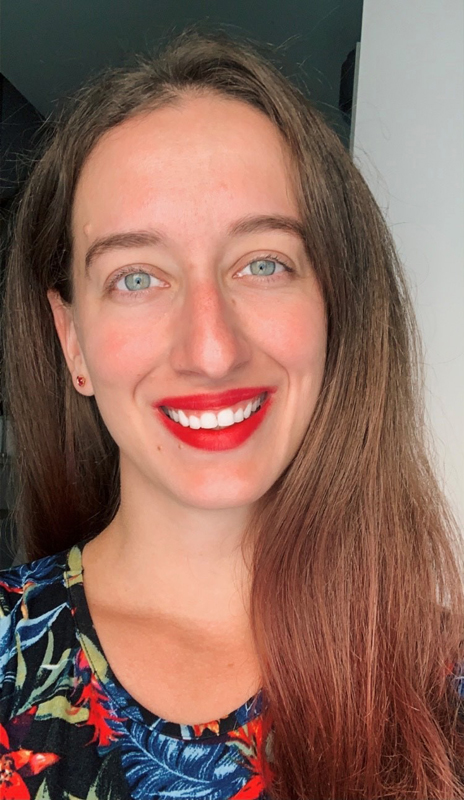 Lauriane Lognay is a fellow of the Gemmological Association of Great Britain (FGA), and has won several awards. She is a gemstone dealer working with jewellers to help them decide on the best stones for their designs. Lognay is the owner of Rippana Inc., a Montréal-based company working internationally in coloured gemstone, lapidary, and jewellery services. She can be reached via email at rippanainfo@gmail.com.
Further reading
1 For more information on mining, see "Far from home: Mining for sapphire in Madagascar," written by Lauriane Lognay for Jewellery Business. Find it online here. 
2 See, "Beyond the big four: Finding natural gemstone alternatives." Find it online here. 
3 See, "The wonders of Canada." Find it online here.
4 See "Knowing and recognizing synthetics." Find it online here.