The real race begins…and ends

1953: The technical winners
As mentioned, Sweden's first laboratory-grown diamond team (working out of ASEA) began its research in the 1940s as part of 'QUINTUS.' The project, spearheaded by Baltzar von Platen and Anders Kämpe, used a split-sphere apparatus, designed to achieve uniform pressure for all sides of a sample. On February 16, 1953, using a mixture of graphite, iron carbine, and diamond powder, scientists grew diamond crystals no larger than a grain of sand.
1954: The documented winners
In the United States, GE's top-secret 'Project Superpressure' saw success on December 8, 1954, when researcher Herbert Strong produced a diamond using an HPHT process via 'Experiment 151.' Unfortunately, the process was not repeatable, which Strong attributed to significantly fluctuating heat on the night of the experiment. As such, the run's success was credited simply as luck.
On this team, however, was another scientist—the aforementioned H. Tracy Hall—who redesigned Bridgman's press to increase the pressure limits. Utilizing early findings from Moissan, Hall added two diamond seed crystals to iron sulphide, then placed everything in a cylindrical graphite heater. Using a belt (inspired by Bridgman's creation), Hall placed thin disks of tantalum metal between the sample and the belt anvils to facilitate current to heat the sample. Everything was cooked at 1600 C (2912 F) under 100,000 atmospheres of pressure. The entire experiment took 38 minutes.
Of the achievement, Hall said:
"…I was becoming discouraged. Then, one wintry morning, I broke open the sample cell… My hands began to tremble; my heart beat rapidly; my knees weakened and no longer gave support. My eyes had caught the flashing light from dozens of tiny triangular faces of octahedral crystals… and I knew diamonds had finally been made by man."
On December 16, 1954, Hall produced the first recorded and scientifically repeatable laboratory-grown diamonds (Figure 7). GE patented the process and laboratory-grown diamonds took over the industrial abrasives market—which is, today, a multi-billion-dollar industry.
Outside the history books
As expected, GE's story isn't without drama. A practicing member of The Church of Jesus Christ of Latter-day Saints, Hall claimed he experienced religious prejudice during his tenure at General Electric.
After four years of development (along with increased pressure from management and complex relationships between researchers), GE was pushing for results and Project Superpressure was at risk of being cancelled.
As a chemist tasked with determining the catalyst for the reaction to dissolve the carbon, Hall realized the team did not have the correct apparatus to generate the temperatures and pressures required to synthesize diamond. He requested resources to build what was later his 'belt' press, but his request was rejected. Hall, however, had a good relationship with GE's machinists, and, within a few months, they were able to put the belt press together in their downtime.
The rest, as they say, is history.
For his success, GE rewarded Hall with a small raise and a $10 savings bond, which upset him. Arguably, this was a miniscule reward for a development that ultimately generated incalculable revenue for the company. 
To be fair to GE, however, this was typical practice for Cold War research laboratories. Even today, corporate scientists sign over the rights of their intellectual property to their employer in connection with any patents resulting from their work while at the company.
In 1955, Hall left GE, finishing his career at Brigham Young University as professor of chemistry and director of research. During his tenure, he made immense contributions to high-pressure research.
The aftermath
Soon after, other HPHT-diamond manufacturers began patenting their own high-pressure devices, including De Beers' subsidiary Element Six.
1971: Gem-quality
In 1971, GE announced it had created several-gem-quality laboratory-grown diamonds.
1985: Widespread manufacturing
By 1985, researchers in several countries had successfully grown large diamonds in a variety of colours using HPHT methods. Commercial production, however, was not economically feasible at this time and availability was limited.
1990s: Jewellery
In the 1990s, gem-quality laboratory-grown diamonds created using HPHT methods began to appear commercially in the jewellery industry.
CVD diamond synthesis
In the 1980s, Japanese researchers began reporting successes in low-pressure diamond growth using a variety of new gas activation techniques. Today, the science and technology of CVD-grown diamonds is extensive as a result of their use as super-materials.
In 2012, CVD diamonds began to appear in the gem and jewellery market. Many manufacturers are now involved in research and growth of CVD diamonds for both jewellery and non-jewellery purposes.
Present day
These days, the storied methods of producing laboratory-grown diamonds—HPHT and CVD—continue to be widely used. Of the two, HPHT tends to be favoured, mainly due to its relatively low cost, but CVD technology is rapidly evolving and becoming increasingly cost effective.
Today's HPHT processes involve large presses (some weighing hundreds of tons), which produce a pressure of 5 gigapascal (GPa) at 1500 C (2732 F). Meanwhile, CVD processes create a carbon plasma over a substrate onto which the carbon atoms deposit to form diamond. Indeed, when it comes to laboratory-grown diamonds, the era of explosive experiments and lifetimes of failed research appear to have come to an end.
While laboratory-grown diamonds have certainly worked for their place within the jewellery industry, disclosure of these manufactured stones remains incredibly important for maintaining consumer confidence. Global laboratories, such as GSI, work to detect HPHT-created diamonds from CVD-grown diamonds, as well as differentiate natural (mined) diamonds from laboratory-grown diamonds. Additionally, diamond scientists are invaluable when it comes to identifying stones that have undergone post-growth treatments, using their understanding of how growth processes have evolved over time to make determinations about a diamond's origin and story.
Laboratory-grown diamonds are certainly a feat of science, technology, and humanity. They symbolize the human condition, representing development, industrial revolution, scientific innovation, and the quest of scientists spanning two centuries. It is easy to forget how we got here, as well as the big history wrapped up in such a tiny, faceted package.
After all, isn't this the fundamental quest of humanity: where did we come from? Where are we going? Laboratory-grown diamonds help answer these questions: we come from bravery, ingenuity, and risk. We are travelling to a new frontier where diamonds are the material able to improve and change lives—and maybe add a little sparkle while they're at it.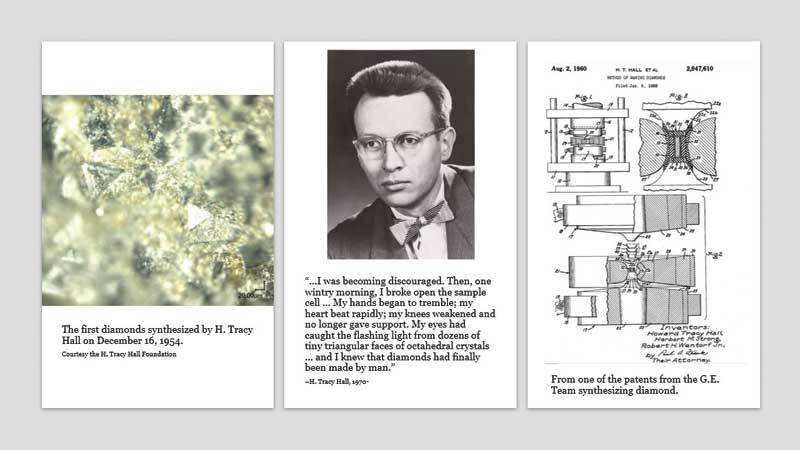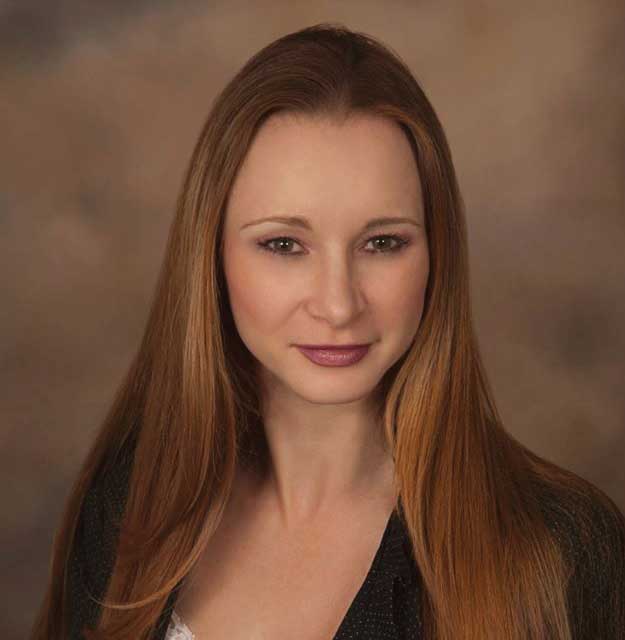 Alethea Inns, BSc., MSc., GG, is a fellow of the Gemmological Association of Great Britain (FGA). Her career has focused on laboratory gemmology, the development of educational and credentialing programs for the jewellery industry, and the strategic implementation of e-learning and learning technology. Inns is chief learning officer for Gemological Science International (GSI). In this role, she leads efforts in developing partner educational programs and training, industry compliance and standards, and furthering the group's mission for the highest levels of research, gemmology, and education. For more information, visit gemscience.net.
References
1 For more on this history, see: heroescentre.co.uk/hall-of-fame/science-innovation/science-innovation
2 Taken from The Journal of the Franklin Institute devoted to Science and the Mechanic Arts (1880), published by the Institute under the direction of the Committee on Publication