Cultivating a customer base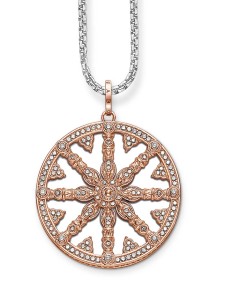 When it comes to selecting silver for your store, a natural choice would be moving forward with the available lines within a brand you already carry. However, there are certain factors to keep in mind.
"It is costly to promote and introduce a top silver brand, so it warrants the time to make the best choices," Gordon-Bock explains. She recommends picking lines that blend with your store image and listening to what clients are requesting in terms of brands.
Another important consideration is deciding who will be selling these new lines. "If your staff members are best suited for the diamond counter selling a $5000 ticket, you may need to hire another salesperson to sell silver," she adds.
Of course, there are different categories, which include generic silver as well. "We've had success with branded lines and there are other situations where we've just picked up a handful of pieces from other companies, too," Anderson says. "Where it wasn't necessarily sold under a brand name, it was sold as a house brand."
However, some marketing experts feel silver should be positioned beside gold and backed by a brand. Milan believes branding should make a strong statement for a greater impact. Also, a larger selection gives a brand more exposure and credibility, whereas a few pieces mixed with other jewellery tends to get lost.
Hera Arkarakas, designer and owner of Hera Jewellery, agrees. "If you're going for a silver collection, I think it's always nice to carry a full collection, rather than just pieces," she says. "I think it makes it more appealing to your customer when there is some brand identity to a collection. It's definitely more attractive when there's a story."
Less is not always more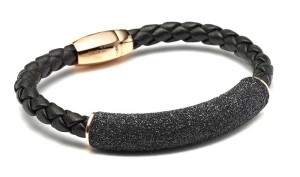 It's fair to assume when there is continuity to a collection that one piece will help to sell another. Factoring in the more accessible price points offers clients the ability to collect and wear multiple pieces from any given line.
Anderson has also seen a number of customers building on collections, whether buying a complete set at once or one piece at a time. There are also those who purchase a finer piece of jewellery and then look to silver as an add-on sale, as both the design and the price are right.
"Clients are dedicating drawers of their jewellery boxes to silver," Gordon-Bock says. "They are looking for great design elements and details that make their silver purchase feel as important as if it was fine gold."
Sean Polan, national sales director for Axessimo International, thinks that while the demographic making more than $100,000 is shrinking, women still want to remain up to date with evolving fashion trends and have the option to change up their look more often, whether it is with shoes, purses, or their jewellery. With silver, customers can indulge in more for a lot less.