Mixing up the mediums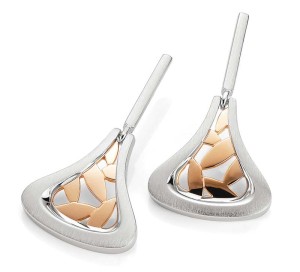 Polan's impression is consumers are leaning more toward combining silver with fun and unusual materials like leather. Mixing is a way to jazz up silver styles and attract the consumer's eye, he says.
Pairing silver with stones and gold not only offers supplementary choices among a brand, but also helps lift base price points to be more in line with client buying preferences. "A great design at $200 is not the right answer for any jewellery store when the purchaser wanted to spend $2000," Gordon-Bock explains.
Silver jewellery is much more interesting than it used to be, Arkarakas says. She's noticed her clients prefer having a versatile piece. Jewellery with a bit more 'oomph' looks just as great for an evening out as it does while picking up the kids from school. "We're getting creative; we're adding diamonds to it and we're adding gold to it, so it is a fine piece of jewellery, but still has a casual feel that you can wear every day because it is combined with silver," she notes.
Introducing gemstones or other accents elevates the style of the piece, while achieving a two-tone look allows wearers to tie all their jewellery together. Mixing the colours of the metals gives women the opportunity to combine what they already have at home with a fresh piece for a new, updated look.
Is silver here to stay?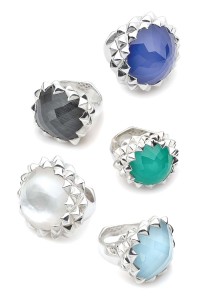 It is clear silver is selling. So who is buying? From the younger generation to more established clientele, it seems to be everyone. Gordon-Bock also points out that while silver jewellery used to  be a self-purchase, its price point and value-added panache now make it a go-to gift.
Many shoppers stock up on silver before travelling as a substitute to taking their finer pieces along with them. Others simply find silver enjoyable as a carefree wear on a more regular basis, not something to be reserved solely for special occasions.
As designers continue to get more creative with offerings that rival less attainable gold collections, silver is proving to be worth much more than second place.
Jennifer Hopf is a copywriting specialist and freelance writer based in Toronto. A journalism graduate from Durham College, she is now focused on feature writing for magazines, with a passion for the jewellery and luxury industry. She is also savvy in social media and digital content marketing, with a background in retail sales.