By Ron Dupuis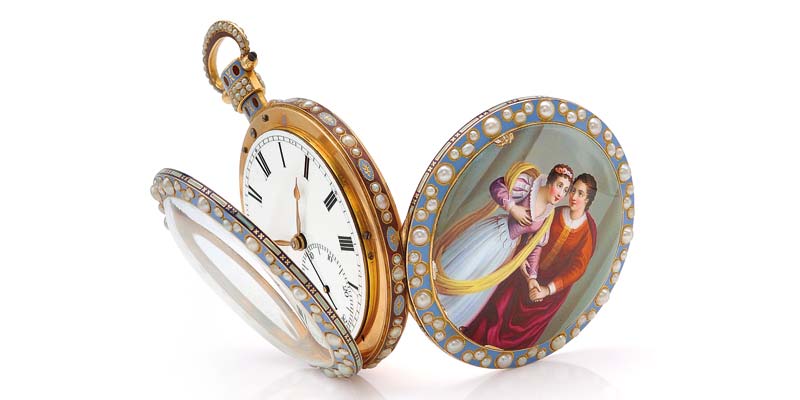 So exactly what is it that makes a nearly 200-year-old pocket watch worth the price of a mid-level German sedan? Age, artistry, and rarity are all factors, coupled with prestige and status.
The example seen here of export-driven finery was created by Bovet in the early 19th century, and is a wonderful example of artistic merit and workmanship following the expectations and desires of a particular niche market.
During this period in history, Britain ruled the seas and controlled the markets that were opening up new areas for trade in goods, including luxury commodities. Think of the equivalent to our pre-NAFTA free trade complexities, with all its various inclusions and exclusions. Loosening of trade restrictions previously posing barriers helped establish lucrative markets in emerging zones. Sound familiar?
Edouard Bovet had spent a few years as a watch repairer in Canton, China, and went on to incorporate his own company in London in 1822. With original connections to the watch trade in Switzerland, he made good use of the company's British arm to dominate sales and entice buyers in China.