The online solution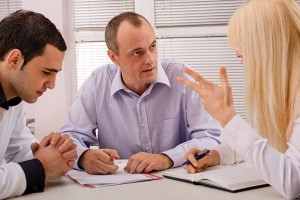 Traditionally, business owners organized full- or half-day sessions, or after-hours meetings to ensure employees had the necessary training to carry out their responsibilities. However, this form of training can be both costly and time-consuming. Scheduling conflicts are often an issue, making it difficult for all employees to attend each training session. The training is also geared to a group of employees with differing levels of experience and knowledge, rather than being targeted to each employee's specific training needs.
Online training and education can be a much more effective way to ensure staff is knowledgeable, current, and able to field the most technical of customer questions. While in the past online training formats were reserved for large companies with deep pockets, the recent emergence of numerous affordable learning management systems (LMS) means companies of any size can now take advantage of this beneficial tool. It's a growing movement in many sectors—including universities, banks, and industry—to streamline the learning process, increase productivity, and track progress, representing big savings in training costs with better results.
Learning management systems have many uses, such as product knowledge, virtual staff meetings, workplace safety protocol, theft prevention, sales techniques, company culture, special offers, and new product launches. Where training used to mean taking employees off the shop floor, resulting in a loss of productivity, it can now be done in a more convenient manner.
The time-saving element of online training is immense when you consider it can be re-used multiple times. Imagine setting up content for a new hire once and simply re-assigning it for each new employee. The amount of time you can save is invaluable. It's also a great option for companies with several locations or ones that supply products to various retailers. For example, our line of jewellery is carried by dozens of retailers across the country. Through online training, we can deliver product knowledge to multiple locations in a standardized way, while also cutting down on the time we would otherwise have spent travelling to each retailer to deliver the training in person. An online system allows us to set up the desired training once and distribute it to our retailers, thus unifying and strengthening our brand and message.