By Laura-Jane Todd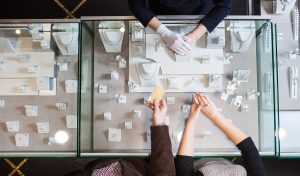 In the homes of the rich and famous, a $1-million, diamond-encrusted Christmas tree topper might be seen. It doesn't stop there, either; there are pens available for just short of $1.7 million and Rolex watches fitted with diamonds for close to $78,000. Read on as we review the Canadian luxury jewellery market, taking a look at the buyers who are likely to make these purchases and the products that catch their eyes.
Luxury buying in Canada
The Canadian luxury buying market is soaring. In June 2017 alone, luxury goods holding company Richemont opened five boutiques in Toronto, and Vancouver has seen major expansion in its 'Luxury Zone.' In fact, almost 40 per cent of the 50 new international retailers that came to Canada last year are from the luxury sector. Other research has revealed a 60 per cent growth in Canadian luxury jewellery spending occurred between 2011 and 2016—a sign the jewellery market in particular is experiencing growth too.
Forecasts indicate the rich in Canada are only going to get wealthier, but what pushes them to spend their money on expensive things? Further, how can your jewellery store capture their business?
Appealing to the market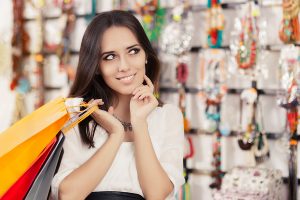 Some people buy expensive products simply because they have the money to splurge. However, there are other reasons why luxury consumers like to spend excessively.
One reason a customer might make a big purchase is to make their status known to others. In one argument by French philosopher Pierre Bourdieu, it was suggested the things consumers buy communicate a 'symbolic hierarchy' to others, distinguishing their place in society. One way to connect with this demographic is through statement jewellery pieces, as these customers are often looking for a product that appears expensive.
The attitude of the buyer also determines whether he or she is likely to make a luxury purchase, and this variable is largely influenced by age. By 2025, Bain & Company predicts millennials and generation Z will account for 45 per cent of the global personal luxury goods market. So, what can you do to be attractive to this growing demographic?
Millennials are interested in jewellery pieces that are not mass-produced, but have a story behind their creation. Consider exclusive and limited-edition collections where the buyer can learn more about the origins of the gemstones, diamonds, and designs. Customization is also important to this audience—when it comes to luxury, these buyers want something no one else has. Think extravagant couture pieces, bespoke wedding jewellery, and stunning engagement rings.
When marketing to millennials, social media and online advertising are important. In fact, 70 per cent of luxury purchases are influenced by online interactions—but don't think you can't entice customers in-store too. For example, try using online-to-store incentives such as the promotion of in-store-only deals on social media. This way, when the customer comes into the store, a quality relationship can be created—essential for a high-involvement purchase. Of course, it is still important to make your collection available online, as e-commerce leads to 14 per cent of buyers aged 18 to 24 making their first luxury purchases over the Internet.
It's not just Canadians you need to think about, though. The rise in tourism is another factor driving the country's luxury market. In 2017, 43 million people took a trip to Toronto and spent $11.26 billion in the city. China—a nation renowned for its love of luxury—was the second-highest source of tourists, behind only the United States.
Research has found Chinese consumers have become more impulsive when shopping for luxury goods, and 30 per cent of these purchases are influenced by word of mouth (up from 14 per cent in 2010). These customers also have a growing need for reassurance; they need to know that the product is of high quality and authentic. Yet, how can you do this in a jewellery store?
First, it's crucial to ensure you have detailed information about all of your pieces available in various languages. Whether this comes in the form of a multilingual brochure or an informative display tag, it's important for people to be able to see where the product is sourced from and have proof of its authenticity. Consider training staff to greet customers in different languages, too—this can make clients feel welcome, increase the likelihood they will make a purchase, and spread a positive message about your store.
Exceptional purchases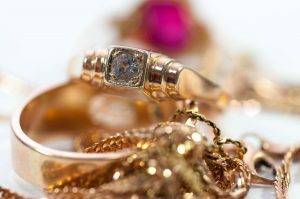 Having one exceptional item in-store can attract the interest of a particular buyer. It can be a risk to make such an investment in an expensive item, but it could pay off if you catch the right eye.
When it comes to adding value, diamonds and gold are two highly attractive materials to the luxury market, transforming the most mundane of items into sought-after goods. For instance, take a look at the following examples.
An eye for luxury
Potentially the most expensive shades in the world are Dolce and Gabbana's DG2027B sunglasses. Crafted with a solid gold frame and studded with diamonds, this luxury product would set you back $490,638.
Puppy love
One dog collar was valued at an astounding $4.09 million. Forbes called it 'the Bugatti of dog collars,' and it's easy to see why. Made with black alligator leather, it is encrusted with 1600 diamonds with a seven-carat, D-colour, internally flawless centrepiece.
Cleaning up the market
Only 100 models of the gold-plated GoVacuum GV62711 were made. A true exclusive, this item is worth $1.2 million.
Steps to success
Another standard product made expensive by the addition of gold is a set of 24-karat gold shoelaces. These come in at a pricey $31,081, or shoppers can opt for the silver variety, which would cost them $4907.
There is a range of ways to boost your appeal in Canada's growing luxury market. Consider investing in big statement pieces, offering a bespoke service to create one-off items, increasing your online presence, and becoming more culturally diverse. For something riskier, it's all about transforming a regular item with precious gemstones and metals.
Laura-Jane Todd is a copywriter on behalf of Angelic Diamonds, based at digital marketing agency, Mediaworks. She took on the role in August 2017 after graduating from Newscastle University with a degree in marketing in July of the same year. Todd uses her creative skills to write unique content for a range of clients from various industries. She can be reached via e-mail at laura-jane.todd@mediaworks.co.uk.