Evolution of diamond symbolism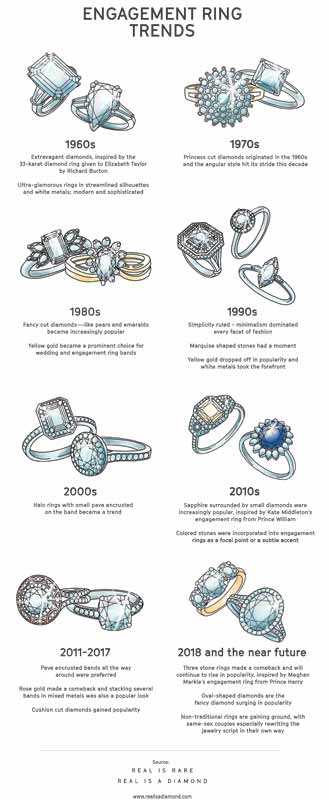 Dating back to biblical times, diamonds have represented an integral part of human experience, often posing as the ultimate symbol of confidence, achievement, and the purity and strength of love. These gemstones have a rich history as family treasures with powerful emotional value that is able to reach across generations, symbolizing connections between loved ones and the celebration of shared experiences. It is said that diamonds make the intangible tangible; thus, it should be no surprise the diamond remains a hallmark of commitment and marriage in modern culture.
While the emotional connection to the diamond engagement ring has remained constant through centuries, the material symbolism shifted with generations. In the 15th and 16th centuries, for example, the diamond was considered part of the marriage contract, serving as a price paid for the hand of the bride. Later, while still part of the 'contract,' the diamond was considered the holder of the promise a man offered to his betrothed. For most, this promise was tied to the diamond's intrinsic properties—purity permanence—and not to its size or cost. By the mid-20th century, diamonds were largely positioned as proportionate to love: the bigger the diamond, the greater the representation of a strong and loving relationship. This imagery, however, faded with the baby boomer generation; today, an engagement ring, regardless of its size and gemstone, is seen as a representation of the unique style and message of a specific couple.
Evolution in the millennial market
As has been the case since the 1940s, bridal jewellery is the strongest segment of the current diamond market and is largely driven by a sizable and vocal millennial base. Millennials, born between 1981 and 1996, represent up to 24 per cent of the combined Canadian and U.S. population. Contrary to some assumptions, millennials love diamonds just as much as their predecessors, with recent studies indicating this group represents an estimated 41 per cent of current diamond jewellery demand. Further, those within this group are still getting married and continue to look to the engagement ring as a symbol of love and commitment—but on their own terms. For many in this group, the engagement ring represents a couple's journey together and their present bond, but not necessarily an impending conventional wedding ceremony. In recent years, millennials have done their part to put engagement rings in the forefront on social media, using hashtags such as #Engaged, #EngagementRing, #HePutARingOnIt, and #SheSaidYes. This has generated millions of global posts around every variation of engagements, proposals, and, above all, rings.
It is important to note that, in many cases, the millennial bridal customer is an experienced luxury shopper with an established sense of style. They tend to be more affluent than previous generations, generating a larger income sooner, but marrying later. Today, the average age for first-time brides and grooms in Canada is 29.6 and 31, respectively,4 which means most have developed style and/or brand loyalty for fashion jewellery before they even enter the bridal market. As such, with bridal, as with fashion gifts and self-purchase, these consumers are looking for a personal statement that is representative of their journey. Surveys indicate that, after extensive online research, most modern couples look at two to seven rings in person, with their purchases driven primarily by design, lifestyle compatibility, and individuality. Today's bridal customers are conscious of value, but they do not confuse value with price. Rather, 'value' is relative to personal relevance; not cost.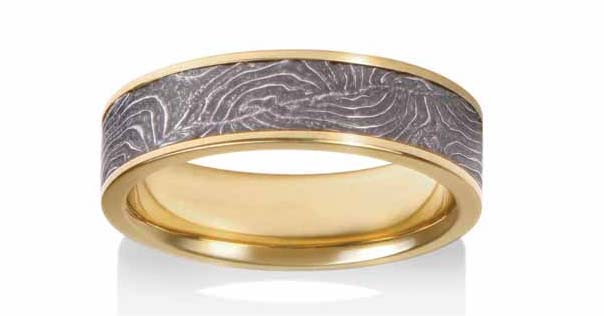 Nonetheless, diamonds remained the choice of more than 75 per cent of couples engaged in 2018. We have seen a resurgence in the choice of coloured gemstones for bridal jewellery, which perhaps can be attributed to the drive for personal relevance, as well as a significant interest in synthetic diamonds as an alternative to those mined from the earth.
Lower-cost synthetics seem to appeal to consumers who value technology, as well as to those who accept claims of higher levels of environmental and social responsibility as true. Natural diamonds, however, offer the inherent value and authenticity that, for most couples today, better represent their shared message.
"Diamonds and engagement/marriage jewellery share a holy bond," says Sarah Gorvitz, head of communications for the Diamond Producers Association (DPA). "In 2017, the DPA surveyed 1500 millennials and, while some make other choices (i.e. alternative jewellery, experiences), the majority still want—and choose—diamonds for bridal. More than 40 per cent vow they would never buy a synthetic engagement or wedding ring, regardless of cost."
While there is currently a great deal of debate within the jewellery industry between natural diamond advocates and proponents of synthetics, the clear message from consumers is that accurate information and transparency are essential for retailers who are hoping to maintain a position of integrity in the market.
Materials and customs have followed many cycles in their evolution over centuries, but the ring that signifies love, bond, and commitment—the circle with no beginning and no end, with an open window to the future—remains one of the most compelling of human symbols. If history is the standard, it will also serve as the key that affords jewellers the privilege of sharing in some of the most significant moments in their customers' lives for centuries to come.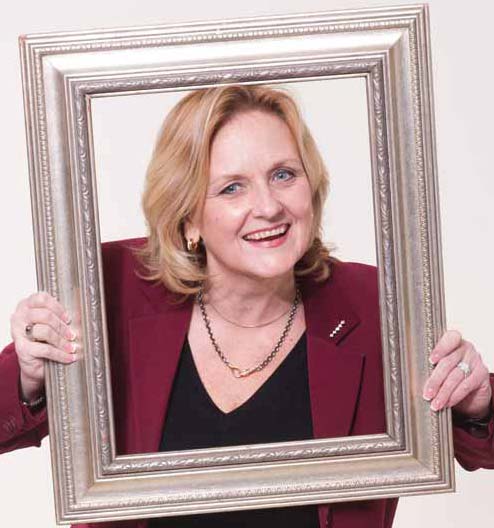 Kate Peterson is president and chief executive officer (CEO) of Performance Concepts, Inc., a firm offering retailers staffing, business development, management, and performance solutions. Peterson is a regular contributor to JCK and Instore Magazine and a sought-after speaker at trade events such as JCK, American Gem Trade Association's (AGTA's) GemFair, and the JA New York show. She can be reached via e-mail at kate@performanceconcepts.net.