Ask for a deposit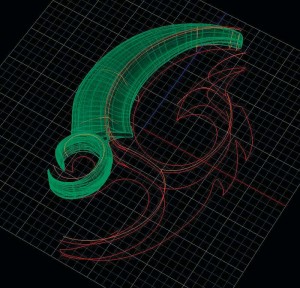 My house is close to a century old. Years ago, I was in search of a gas fireplace. I called one company who wanted $300 (which was non-refundable) just to come over to see if they could do the work. Naturally, I was put off by what I felt was an exorbitant cost for simply driving to my house and having them tell me whether I could give them even more money to do the job. However, I've since realized they were in their right to charge me. They understood their time was valuable and that they should be compensated for it. I do love my gas fireplace and I am toasty warm in the winter months.
This all leads me to the following question: what is your time worth? Whatever that magic number is, incorporate it into your quote and do your best to get a 50 per cent deposit on the total cost of the project. This is particularly important if you are working with small trade shops. Although they can offer the best value, they are not banks and expect to be paid up front. By getting a deposit, you will have the money to pay the shop and maintain the good relationship you have with them. At the very least, factor into the deposit the consultation visit, the time it will take to design the piece in CAD, and the wax charge. And like my gas fireplace story, make the deposit non-refundable.
What's the client's timeline?
Jewellery is usually given as a celebration and around a certain date. Hopefully, your customer has given you a reasonable amount of time to complete the project. If not, perhaps they are willing to pay for a rush job.
I'm reminded of my sister who needed a ball gown in a week. She found one, but it needed a slight adjustment. Unfortunately, it was a bad time of time of year, with many seamstresses on holiday. Quick thinking on her friend's part saved the day, though. By offering to pay for a rush job, my sister got her dress altered in time for her event. Like 'the budget talk,' don't be afraid to ask a customer whether they'd like to pay a little more to expedite a job.