Go direct? Go home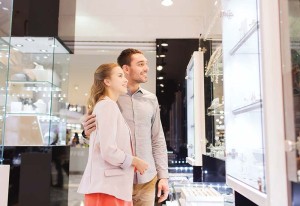 With all this new growth, retailers may indeed be worrying their days in business might be numbered, but I would suggest otherwise. By learning and possibly investing in CAD/CAM technology, brick-and-mortar retailers can bring the artistry of jewellery-making back to their benches. Many jewellers might find that although they may have experienced a decline in their business where centre stones are concerned, custom designing may have seen an increase.
As an industry, we might have to look long and hard at CAD/CAM technology, viewing it as only a starting point in a series of many steps toward completing a piece of jewellery. As such, the trades involved in manufacturing jewellery might have to take a harder stance against consumers looking to go direct.
That said, there are some key points to remember about the DIY generation. Although they have access to many online resources and information, what they don't have is expertise. Whether designing with CAD or manufacturing jewellery, the skills required to build and make a piece of jewellery take a significant amount of training to perfect. And that's where jewellers can shine.

Hemdeep Patel is head of marketing and product development of Toronto-based Creative CADworks, a 3D CAD jewellery design and production firm. Holding a B.Sc. in physics and astronomy, Patel is a third-generation member of the jewellery industry, a graduate gemmologist, and vice-president of the Ontario chapter of the GIA alumni association. Patel can be contacted via e-mail at hemdeep@hkdlab.ca or sales@creativecadworks.ca.