Will consumer-directed CAD/CAM services make jewellers a thing of the past?
August 1, 2015
By Hemdeep Patel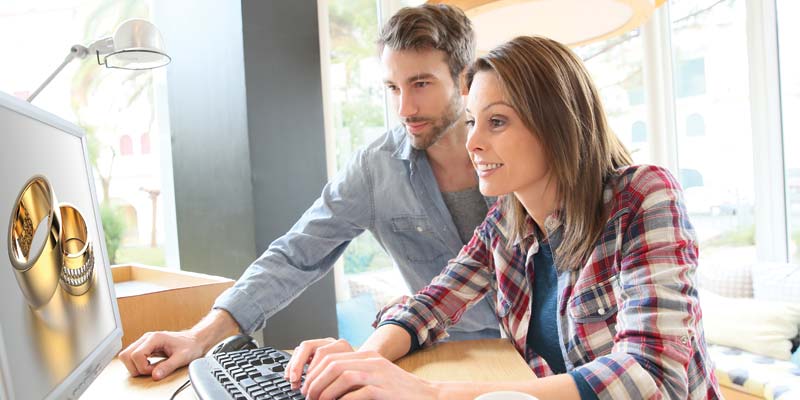 [1]
It was 2005 when I first became aware of the emergence of computer-aided design/computer-aided manufacturing (CAD/CAM) in the jewellery industry. At the time, I was a novice when it came to these tools and saw them as suitable for those few jewellers who had the rare blend of a keen understanding of jewellery manufacturing and the ability to use CAD software to design a 3D object on a flat 2D computer monitor.
Fast forward four years to when my brother and I decided it was time to add a new direction and challenge to our business. Throwing ourselves into this fast-evolving technology, we worked to gain a better understanding of the intricacies of CAD design, while deciding what our place would be within this sector. Several questions arose: Were we occupying an existing role within the industry or creating a new position? How were we going to impact or change the manufacturing process? Were we giving rise to a new avenue by which more people would become jewellers? I suppose this last question can be asked of any emerging technology in just about any industry. Perhaps the lessons learned from them might serve us well, as we move into uncharted territories.
The do-it-yourself effect
Industries experiencing a surge in technology have also seen growth in the do-it-yourself (DIY) movement. An area where this DIY business model has revolutionized an entire industry is the home improvement and small-scale construction industry. Over the last decade or so, it has experienced massive transformation. Once run by architectural firms, small-scale construction businesses, and a group of highly skilled tradespeople, it is now the stomping grounds of a generation of do-it-yourselfers. This growing segment can now be seen scouring home-improvement stores on any given weekend looking for that specific tool or raw material to finish a deck, basement, an addition to their home, and everything in between. And many come armed with information they have found online to help complete their home-improvement projects. Some even carry a set of architectural drawings created using one of the hundreds of software programs available online.
We have seen this same phenomenon to some extent in our industry with the explosion of diamond e-tailers. The growth of Internet engagement ring sales was due mainly to diamond manufacturers and wholesalers selling their inventory through these online trading platforms. As a result, diamonds became digital commodities that could be traded across borders and continents without ever leaving the owner's sight until the sale was complete. With this digital inventory and a wealth of online information at their fingertips, many do-it-yourselfers came to consider themselves amateur gemmologists possessing basic skills that allowed them to search for the diamond of their choice.
It's a good thing, right?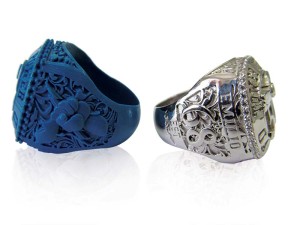 To date, CAD/CAM technology in the jewellery industry has primarily changed the way business is conducted at the wholesale level, with a few exceptions I will get to shortly. At the wholesale end, the technology has ushered in phenomenal growth in the variety of product categories consumers can now view and purchase. This has also allowed jewellery brands to quickly design entire digital collections and test them online for consumer feedback in the hope of determining which pieces are worth developing into live inventory. CAD/CAM technology has also allowed growth in custom jewellery manufacturing by offering consumers complete freedom to create an exclusive piece to their exact specifications.
Recently, we've seen the emergence of online entities like Shapeways, a direct-to-retail CAD/CAM service for items, such as belts and buckles, model trains, and jewellery. It combines the strength of the growing number of CAD designers worldwide and state-of-the-art CAM technologies. Designers set the retail price for the item and Shapeways adds the manufacturing cost to make the piece in materials ranging from plastic to karat gold. The combination of CAD and CAM technologies and the ability to easily produce items brings to the consumer a service that didn't exist five years ago. If you haven't had the opportunity to browse this website, I would suggest a visit might be a good exercise to witness where CAD/CAM is heading (www.shapeways.com[3]).
Shapeways has re-invented the jewellery category with a wide range of design inspirations and the materials used to build them. Though the site is not yet in direct competition with today's traditional brick-and-mortar—or even online stores for that matter—I am sure consumer interest will grow and possibly cut in to already thin margins.
A variation on this service is that of websites selling jewellery CAD files, which can be printed on just about any jewellery-specific 3D printer or through one of the many print service bureaus popping up in Canada. In essence, the availability of CAD software and affordable 3D printers marketed to consumers, as well as the ability to circumvent the retailer and go direct to suppliers to source materials, cast, and finish a piece, may have some asking whether the jewellery retailer may one day become obsolete.
Go direct? Go home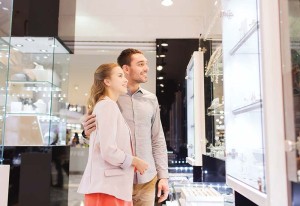 With all this new growth, retailers may indeed be worrying their days in business might be numbered, but I would suggest otherwise. By learning and possibly investing in CAD/CAM technology, brick-and-mortar retailers can bring the artistry of jewellery-making back to their benches. Many jewellers might find that although they may have experienced a decline in their business where centre stones are concerned, custom designing may have seen an increase.
As an industry, we might have to look long and hard at CAD/CAM technology, viewing it as only a starting point in a series of many steps toward completing a piece of jewellery. As such, the trades involved in manufacturing jewellery might have to take a harder stance against consumers looking to go direct.
That said, there are some key points to remember about the DIY generation. Although they have access to many online resources and information, what they don't have is expertise. Whether designing with CAD or manufacturing jewellery, the skills required to build and make a piece of jewellery take a significant amount of training to perfect. And that's where jewellers can shine.

Hemdeep Patel is head of marketing and product development of Toronto-based Creative CADworks, a 3D CAD jewellery design and production firm. Holding a B.Sc. in physics and astronomy, Patel is a third-generation member of the jewellery industry, a graduate gemmologist, and vice-president of the Ontario chapter of the GIA alumni association. Patel can be contacted via e-mail at hemdeep@hkdlab.ca[5] or sales@creativecadworks.ca[6].
Endnotes:
[Image]: http://www.jewellerybusiness.com/wp-content/uploads/2015/08/bigstock-Couple-in-coffee-shop-websurfi-81638918.jpg
[Image]: http://www.jewellerybusiness.com/wp-content/uploads/2015/08/IMG_0641.jpg
www.shapeways.com: http://www.shapeways.com
[Image]: http://www.jewellerybusiness.com/wp-content/uploads/2015/08/bigstock-sale-consumerism-and-people-c-78562079.jpg
hemdeep@hkdlab.ca: mailto:hemdeep@hkdlab.ca
sales@creativecadworks.ca: mailto:sales@creativecadworks.ca
Source URL: https://www.jewellerybusiness.com/features/will-consumer-directed-cadcam-services-make-jewellers-a-thing-of-the-past/
---