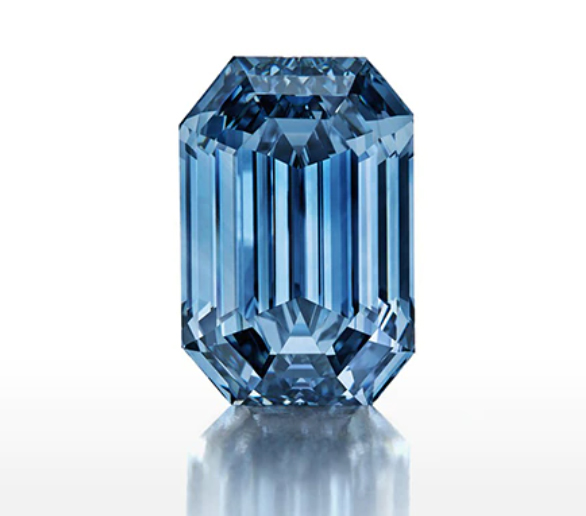 'De Beers Blue' surpassed estimates during its recent appearance at Sotheby's Hong Kong Luxury Week.
The 15.10-carat fancy vivid blue diamond—the largest of its kind to ever appear at auction—sold for US$57.5 million (approximately C$72.5 million).
Not without anticipation, the diamond sparked an eight-minute bidding war, Sotheby's reports, with four bidders vying for it. Ultimately, the winner was an anonymous client represented by Wenhao Yu, chair of jewellery and watches at Sotheby's Asia, via telephone.
"It is difficult to imagine a diamond that better illustrates the term 'Vivid Blue' than this outstanding stone," Yu says. "The colour is simply astonishing, and, for its size, it is in my experience truly unique."
The stone, which was cut from a 39-carat rough found in South Africa and sold to De Beers in 2021 for US$40 million, carried a pre-show estimate of US$48 million (C$61 million).
"The De Beers Blue captivated me from the moment I laid eyes on it," says Patti Wong, chair of Sotheby's Asia. "With its powerful vivid colour and breathtakingly beautiful cut, it is truly a once-in-a-generation stone, and quite simply the greatest blue diamond of its size I have ever seen during my 31-year-career at Sotheby's."
"A tremendous result, this diamond ranks as one of the best De Beers has ever seen, and we are incredibly proud to join forces with Sotheby's to share this defining moment in history," adds De Beers Group CEO, Bruce Cleaver.