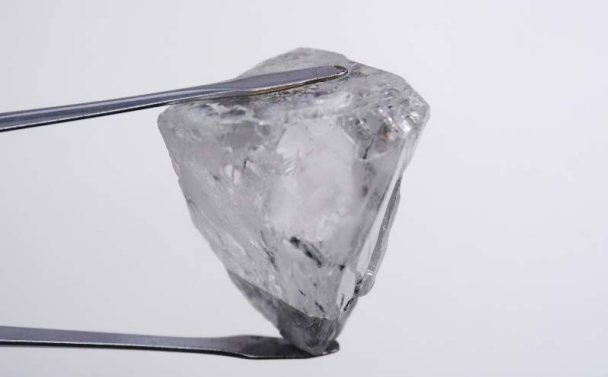 A high-quality rough diamond weighing 160 carats has been recovered from Lucapa Diamond Company's Lulo Mine in Angola.
The white Type IIa stone marks the 28th diamond larger than 100 carats to be recovered from the site since mining began in January 2015, reports Lucapa and its operating partners, Endiama E.P., and Rosas & Petalas. It was found at the same alluvial mining block as the 170-carat 'Lulo Rose,' which was unearthed earlier this year.  
Recently, Lucapa transitioned to mining rough from the lezirias (i.e. flood plains) of the site, which has led to the recovery of larger diamonds, the miner says. In the past two months, the group has found more than 100 stoned weighing more than 10.8 carats at the deposit.