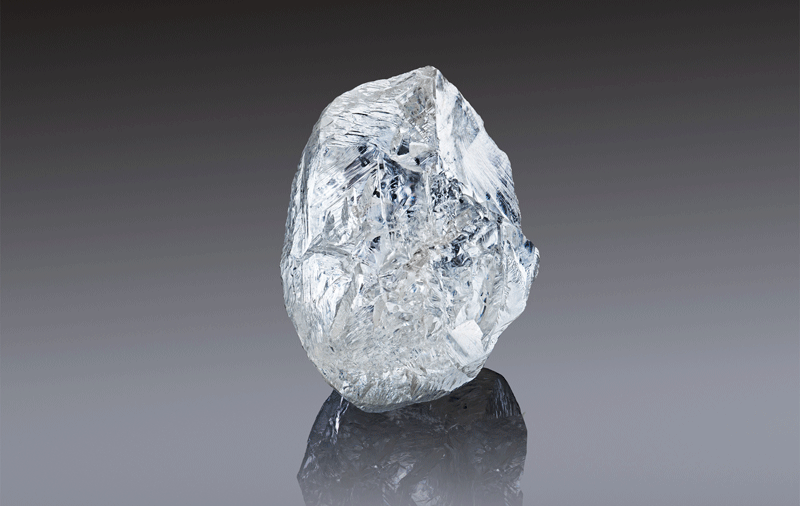 The largest gem-quality rough diamond mined by Alrosa in more than 20 years is set to go under the hammer in Dubai.
Bidding for the 242.31-carat diamond will start at US$2 million, Reuters reports. The sale, which marks the Russian mining group's 100th auction of large diamonds, will also feature two diamonds weighing 190.74 and 136.21 carats each, as well as a range of notable stones larger than 10.8 carats.
"Rough diamonds, which potentially allow for cutting a diamond larger than 100 carats, are extremely rare in nature," says Alrosa's head of sales, Evgeny Agureev. "Even less often such gems are traded: according to the law, all rough diamonds larger than 50 carats mined in Russia undergo a state examination for redemption to the state fund. Even when it is possible to put them on sale on the market, we prefer to cut and polish the diamond in-house before. Thus, today, we are especially pleased to present this exceptional lot as part of our 100th international auction"
The sale will take place March 22.
For a closer look at the diamond rough, check out the video below, courtesy Alrosa.