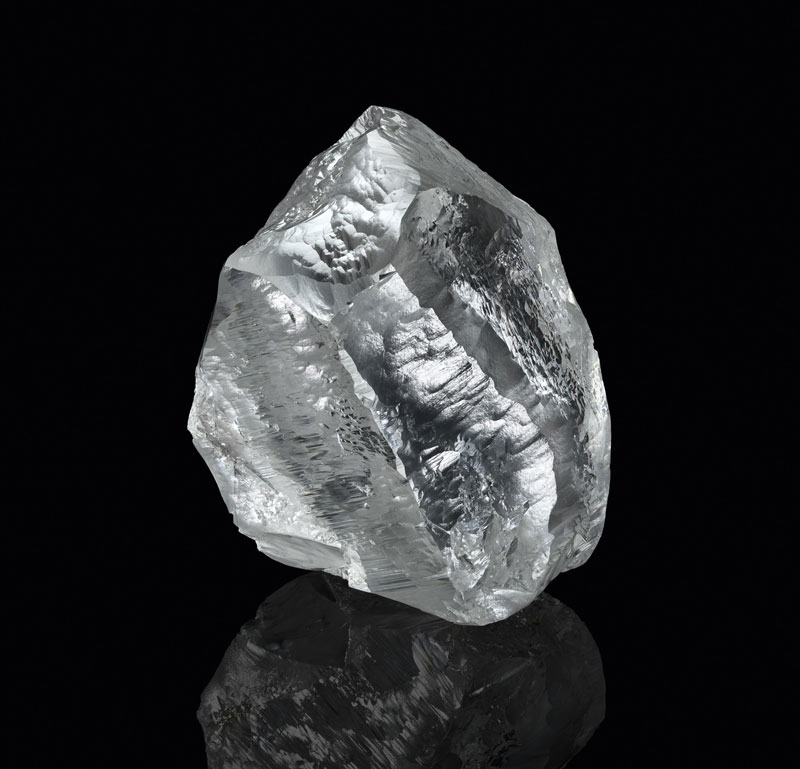 A large rough diamond recovered in Botswana earlier this year has been scooped up by Louis Vuitton.
The French luxury house will collaborate with Vancouver mining company, Lucara Diamond Corp., and Belgium-based diamond manufacturer, HB Antwerp, in the cutting, polishing, and manufacturing of Sethunya, a 549-carat rough diamond unearthed last February at Lucara's Karowe Diamond Mine.
Under the arrangement, the polished diamonds crafted from the white rough will be made available to Louis Vuitton exclusively and cut however its customer decides. Lucara will be paid a purchase price based on the estimated polished outcome.
In January of this year, Louis Vuitton intensified its presence in the high jewellery market with the purchase of Sewelô, a 1758-carat diamond, from Lucara, which was also manufactured by HB.
"We are extremely pleased to be building on the groundbreaking partnership established for the manufacturing of the Sewelô earlier this year … to transform Sethunya, an exceptionally pure, high-colour, 549-carat rough diamond from Karowe, into an extraordinary, bespoke, polished diamond collection, catering exclusively to the desires of Louis Vuitton's global customer base," says Lucara's CEO, Eira Thomas.