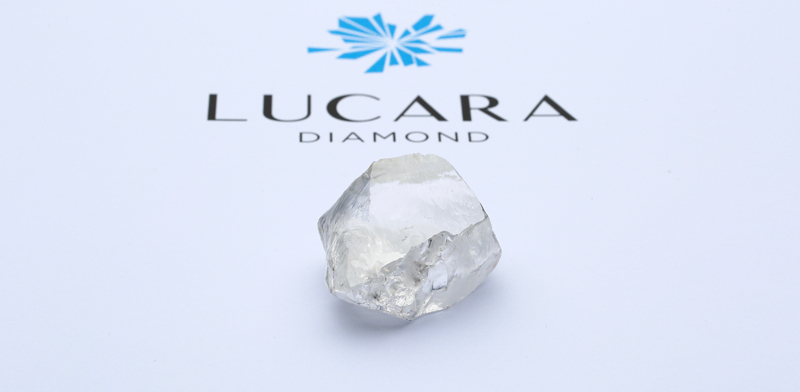 Lucara Diamond is celebrating its first big find of 2020.
The Vancouver-based mining company has recovered an unbroken 549-carat white diamond of exceptional purity from its Karowe Diamond Mine in Botswana.
The diamond was recovered from the same ore block where Lucara recently recovered a 176-carat gem-quality stone. The site also previously delivered the 1758-carat Sewelô rough diamond, which was recently sold to Louis Vuitton, as well as the 1109-carat Lesedi La Rona and the 813-carat Constellation.
"Lucara is extremely pleased to be starting off 2020 with the recovery of two large, high-quality diamonds," says Lucara CEO, Eira Thomas. "The unbroken 549-carat diamond is the fourth largest diamond recovered at Karowe."