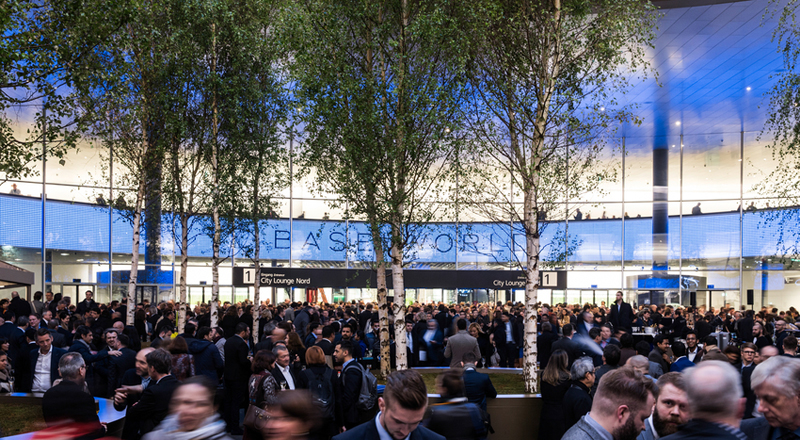 Next year's installment of Baselworld has officially been called off.
An announcement released by show organizers, MCH Group, says the Swiss event, which is among the world's oldest watch and jewellery shows, is working on options for "new platforms" moving forward.
"We will be taking a decision on possible follow-up formats by the summer and will then provide information on the new concept and scheduling," says Baselworld's managing director, Michel Loris-Melikoff.
Additionally, MCH Group says it has worked with the Swiss Exhibitors' Committee on an agreement regarding exhibitor refunds for its cancelled 2020 show.
"We are pleased to have worked together and, in just a short time, found a solution that is acceptable to everyone," says MCH Group's CEO, Bernd Stadlwieser.
Originally scheduled for spring 2020, Baselworld was moved to January 2021 because of global concerns surrounding novel coronavirus.
On April 3, MCH Group faced industry heat when it announced it would not offer full refunds for the cancelled 2020 show, despite many exhibitors arguing the new dates were not conducive to their schedules.
The resulting upset contributed to several major brands—including Rolex, Patek Philippe, TAG Heuer, and Zenith—cutting ties with the show.
Though specifics of the amended refund policy have not been disclosed, Rolex's Hubert J. du Plessix, president of the Swiss Exhibitors' Committee, says the brand, along with others, agreed to a lower refund.
"I welcome the constructive attitude of the representatives of the MCH Group, which has enabled us to find a balanced solution," he says. "I would also like to thank Patek Philippe, Rolex, Tudor, Chanel, Chopard, Hublot, Zenith, and Tag Heuer, who, in a spirit of solidarity with the sector as a whole, have agreed to a lower refund so the other exhibitors can benefit from better conditions."