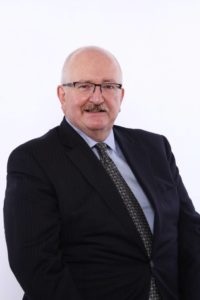 As the year winds down, the Canadian Jewellers Association (CJA) has made a change to its management structure.
Brian Land, who has served as the group's executive director for the past 18 months, has completed his contract with the association. While Land will remain in contact with CJA as a freelance writer, he is no longer involved at the management level.
The change, CJA says, is largely due to the situational nature of Land's role. He initially joined the group to facilitate a smoother transition when CJA merged with Jewellers Vigilance Canada (JVC) in the summer of 2017.
"The knowledge and skill Brian Land brought to that file was of great assistance," said Marco Miserendino, chair of the association's Board of Directors. "The successful completion of that assignment now enables both Brian and the association to determine and pursue their respective future directions."
Land's successor will likely be named in mid-January. In the meantime, Carla Adams, a manager in the association's office, will take on his responsibilities.