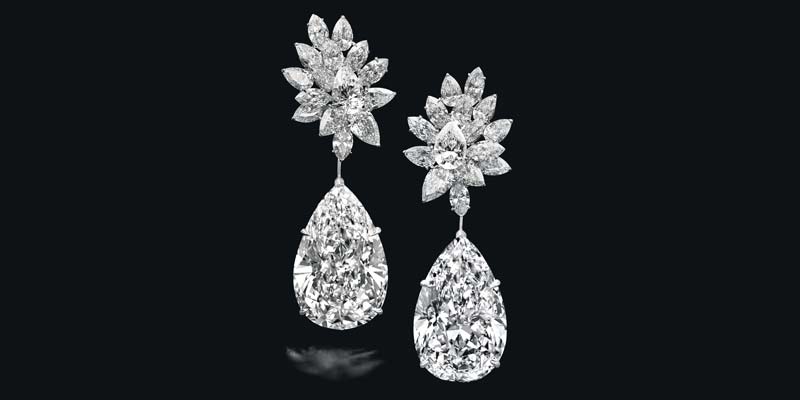 For most, this is the stuff of dreams. For some, it could be reality. Christie's Magnificent Jewels auction will take place in Geneva this November.
Some of the show-stopping diamonds being auctioned include: Miroir de l'amour diamond earrings—the world's largest pear-shaped, D-flawless diamonds with symmetrical cut (each weighing more than 50 carats); Le jardin d'Isabelle diamond necklace weighing a total of 140 carats; and an exceptionally rare, fancy vivid, pear-shaped pink diamond with no trace of secondary colour, weighing 9.14 carats.
Both Miroir de l'amour and Le jardin d'Isabelle will be offered without a reserve price, unheard of for pieces of this magnitude. They are valued around $20 to 30 million U.S. and $8 to 12 million U.S., respectively.
The auction will also feature a number of Kashmir sapphires, boasting the stone's most sought after blue shade and tone. One bracelet for auction includes three cushion-cut Kashmir sapphires, totaling 18 carats. A pair of sapphire and diamond earrings features two Kashmir sapphires, totaling almost 18 carats.
In 2015, Christie's New York Magnificent Jewels auction garnered more than $41 million U.S. in sales.