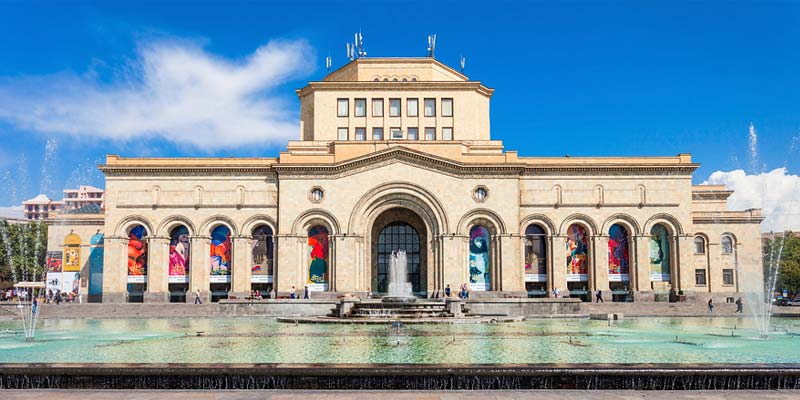 Armenia will welcome the industry when it gathers for CIBJO's 2016 annual Congress.
Held at Meridian Expo Centre in Yerevan, the gathering runs from Oct. 26 to 28, with pre-congress meetings scheduled for Oct. 24 and 25. The congress hotel is the Armenia Marriott, located on Yerevan's Republic Square.
Congress will be hosted by Armenian Jewellers Association (AJA), which works to connect Armenian jewellers to their counterparts and markets around the world, and helps develop the country's jewellery industry.
"We are most excited to be holding the congress this year in Armenia, which is a country that is a springboard into a host of developing markets in the Near East and Central Asia, and the homeland of a people that for many years has contributed greatly to the international jewellery industry," said CIBJO president Gaetano Cavalieri.
"We invite members of the gem and jewellery sectors from around the world to join us in Yerevan and to participate in our discussions for the benefit our colleagues, our clients, and our stakeholders along the entire chain of distribution."
CIBJO Congress serves as the venue for the annual meetings of the group's sectoral commissions, where amendments can be introduced to its Blue Books, its definitive directories of international industry standards for diamonds, coloured stones, pearls, gem labs, precious metals, and coral.