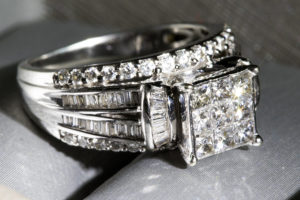 Recently rescheduled to run from October 23 to 25, the 2018 World Diamond Congress will focus on numerous issues relevant to the diamond trade, organizers say. The event will be hosted by the Bharat Diamond Bourse in Mumbai, India, and will bring together representatives of both the World Federation of Diamond Bourses (WFDB) and the International Diamond Manufacturers Association (IDMA).
"We have definitely seen many developments this year, and in light of the issues facing the global diamond trade, we will be discussing a wide range of important issues," said Ernie Blom, WFDB's president. "Rarely have we had to deal with so many challenges, so it is critical all the bourse presidents attend to present their particular perspective and to hear input from their colleagues around the globe."
The bourse will also play host to a meeting of the World Diamond Council (WDC) on October 22, the day before the congress kicks off. At the event itself, topics including banking, marketing, changes to regulations, and the U.S. Federal Trade Commission's (FTC's) revised jewellery guidelines are slated for discussion.
"The congress will provide a forum for discussion of the major issues affecting the global diamond trade, and we will also be holding talks within the WFDB on issues specific to the organization," said Blom. "In particular, we want to see how we can expand the role of WFDB."
Additionally, a bourse applying for WFDB membership will have the opportunity to make a presentation before the organization holds a vote on its application.
For details on the congress, click here.