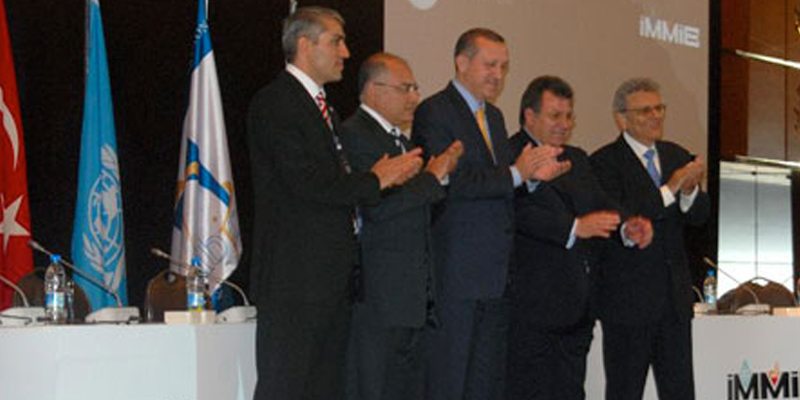 The interconnectivity of the world economy helped the financial crisis spread quickly, but it will also facilitate in the recovery process, says CIBJO president Gaetano Cavalieri.
Speaking at the opening of the 2009 CIBJO Congress held in Istanbul, Turkey, earlier this month, Cavalieri called these global ties "our salvation" to the economic downturn.
"It also is, in many respects, the major factor that sets this crisis apart from the Great Depression of the 1930s," he said. "For while the most severely affected economies recover, they will do so in the slipstream of the emerging and growing economies, largely in the East."
Eli Izhakoff, chair of the World Diamond Council (WDC) and the CIBJO honourary life president also addressed attendees. He stressed the importance of corporate social responsibility throughout the supply chain.
"[It] is not realized through a single act," Izhakoff said. "It is a way of life. We cannot ever assume that because the incidence of certain activities has been reduced to the degree where they are almost imperceptible, we can rest on our laurels. Good corporate governance, like good medicine, is best managed through preventative care."
In other business, Cavalieri was re-elected CIBJO president, while Richard Peplow and Roland Naftule were both elected vice-president and Marc-Alain Christen chief financial officer. At the local level, Uri Ariel of HRA Investments Ltd., in Vancouver was elected president of CIBJO's 'Sector 1' for 2009/10, while Canadian Jewellers Association (CJA) president and CEO Ken Mulhall heads up the Association Executive Networking Commission.