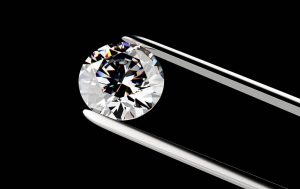 A new, unifying guideline has been created for the diamond industry, thanks to the combined efforts of nine organizations. The following groups joined forces to support the release of the Diamond Terminology Guideline:
Based on ISO 18323, Jewellery–Consumer Confidence in the Diamond Industry, and the CIBJO Diamond Blue Book, this reference document is intended to eliminate confusion surrounding the terminology used to discuss natural, synthetic, and imitation diamonds.
"The Diamond Terminology Guideline is an important complement to the CIBJO Blue Book, with which it is fully consistent," said Gaetano Cavalieri, president of CIBJO. "It provides for easy and simple reference and will be distributed broadly within the industry. The accessible language, the succinct format, and the broad support from leading industry organizations are intended to stimulate widespread implementation within trade and at the retail level."
The guideline is not legally binding, but according to Cavalieri, it is intended to help sector bodies, organizations, traders, and retailers to "standardize the terminology used to clearly distinguish between diamonds and synthetic diamonds in all communications among ourselves and with our customers."
For more information, download the guideline here.