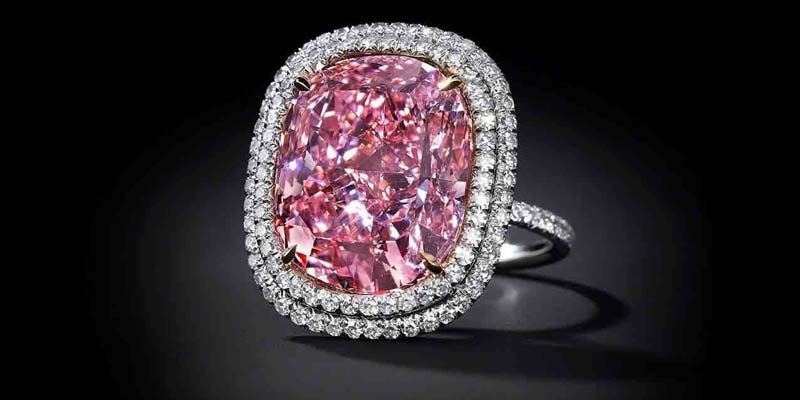 Christie's International is offering the largest cushion-shaped fancy vivid pink diamond ever on the auction block.
Estimated at $23 to 28 million US, the 16.08-carat stone will be featured in Christie's flagship Magnificent Jewels auction on Nov. 10 in Geneva.
The diamond is set as a ring, with a double row of pavé white diamonds surrounding and highlighting the main stone, with a third row of small pink diamonds underneath. The band comprises small circular-cut white diamonds set in platinum.
"As large and rare coloured diamonds of this calibre become increasingly hard to locate, this 16.08-carat fancy vivid pink diamond comes to market at a time when great gems are mirroring prices achieved for masterpieces in the world of fine art," said Rahul Kadakia, Christie's International head of jewellery.
"Collectors are looking to jewels as savvy investments that are both beautiful and can appreciate considerably in value over a relatively short period."
The diamond embarks on an international tour this month at Christie's locations around the world, starting with Hong Kong and followed by New York and London prior to the exhibition and sale in Geneva.
Christie's says natural-coloured pink diamonds are the most sought-after among gem connoisseurs. While most pink diamonds exhibit a colour modifier like purple, orange, brown, or grey, this one shows no trace of a secondary colour, making it exceedingly rare and attractive.
The Type IIa stone's colour has even distribution, with balanced saturation and tone.