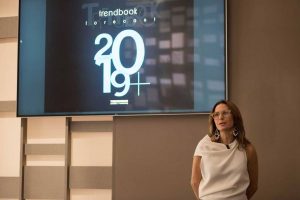 Technology, gemmology, and the trends of the future are all slated for discussion at this year's VicenzaOro September. The trade show will return to Vicenza, Italy, later this month, bringing with it a slew of conferences, seminars, and training opportunities.
The event will kick off on September 22 with a round-table discussion on the future of the jewellery trade, covering everything from trends to consumer behaviour to hot-button market issues. Experts from around the world will have the chance to share their thoughts.
September 23 and 24 will feature the show's 'Digital Talks,' a cycle of 30-minute meetings with digital retail experts. Integration is the name of the game for these sessions, which focus on how to blend sales channels with the digital world and touch on topics such as cybercrime and online brand protection.
This year's show will also feature something new. VicenzaOro's organizer, the Italian Exhibition Group (IEG), has teamed up with the Italian Gemmological Institute (IGI) to offer a series of 30-minute 'Gem Talks' from September 23 to 25. The lab-grown diamond trade, freshwater pearl production, the difference between jade and jadeite, and new discoveries in the world of garnets will all be covered. (For details on the brand-new colour entering the garnet market, watch for the October issue of Jewellery Business!)
Finally, VicenzaOro's new technology-focused section, T.Evolution, will play host to sessions on machinery and other innovations, including 3D printing, alternative materials (such as digital rubber and nanoceramics), and new software.
To learn more about VicenzaOro September, visit the fair's website.