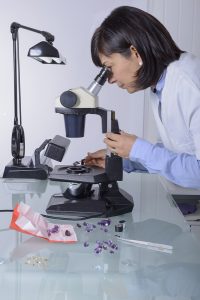 The Canadian Gemmological Association (CGA) has introduced another new award following the announcement of its Emerging Artist Jewellery Design Competition. It has issued a call for nominations for its inaugural Diamond Award, which is intended to celebrate significant contributions to gemmology.
"Our 60 years of providing education and industry standards have been filled with excitement, but this year we are seeing a lot of firsts," said Donna Hawrelko, CGA's president. "It is the first time we are awarding excellence in jewellery design, and now we have this fantastic announcement that recognizes the brilliant minds in gemmology today."
Individuals can be nominated for contributions in business, education, research, exploration and mining, instrument development, or practical applications. Nominees may not be current members of CGA's board of directors, and must be in good standing with their organizations.
"This award has been a long time in coming, and we are proud to be supporting this recognition of distinction in gemmology, not only in Canada, but also internationally," said Hawrelko.
The deadline for nominations has been extended to June 30. Throughout July, CGA members will vote to determine the winner, who will receive a $2000 cash prize and be honoured at the association's 60th anniversary conference, taking place in Vancouver from October 19 to 21.