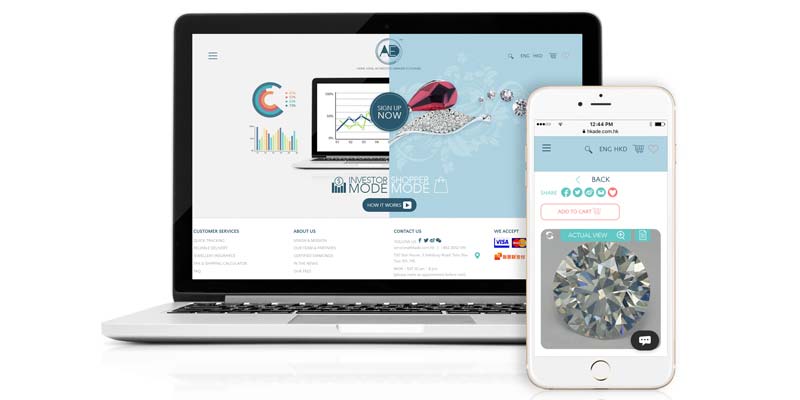 Peer-to-peer networks seem to be popping up in every industry: hospitality is dealing with Airbnb, taxis are dealing with Uber, and the banks are dealing with Bitcoin. Peer-to-peer (P2P) is a communication model which gives each party the same capabilities. In this model individuals are not assigned to be either the 'client' or the 'server' but can act as both.
Now there's a new peer-to-peer network in the jewellery industry. Or at least there is in Asia.
The Hong Kong Accredited Diamond Exchange (HKADE) is backed by entrepreneur Shih Wing-Ching. HKADE provides the first online P2P global diamond marketplace. Only loose white diamonds of 0.85-carat or more can be listed and they must first be certified by the GIA or AGS. The diamonds are then certified by HKADE's own lab (the Hong Kong Accredited Diamond Laboratory Limited). Sellers can list their diamonds on HKADE's marketplace where buyers can browse through the available stones.
Peer-to-peer is—at its core—a communication model, but is growing into a business innovation making waves in many industries: in this instance, allowing anyone to buy or sell diamonds directly across an internet platform.